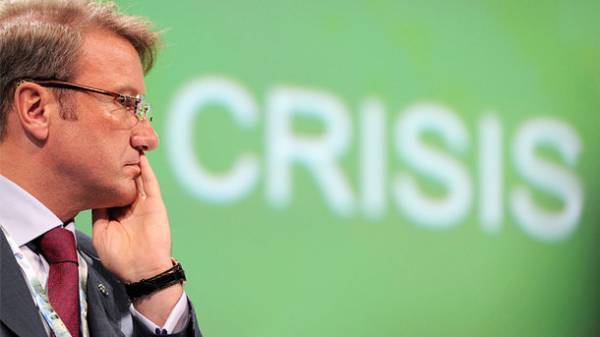 In Ukrainian "daughter" of Sberbank of Russia had a lot invested and it will be a loss for both sides. This was stated by the head of the Russian Sberbank German Gref in an interview with CNBC.
"Emotionally, we, of course, very hard to leave Ukraine, because there we have about 6 thousand of our employees, which over the last 10 years we have invested a lot of labor," he said.
According to Gref, the management is forced to sell the Bank.
"But in the current situation we are forced to make a decision about the sale, and the transaction is not yet completed because we have not received the permission of the controller. And while we don't see our future job prospects. However, I think it will be a loss both for us and for Ukraine", – said the head of Sberbank.
Sberbank 27 March announced the sale of 100% shares of the Ukrainian subsidiary to a consortium of investors, which will include Norvik Banka (owned by businessman Grigory Guselnikov) and the son of the owner of the oil company "RussNeft" Mikhail Gutseriev said.
Later Deputy head of the NBU Ekaterina Rozhkova said that the Latvian Norvik Banka was excluded as a structural unit of the transaction on acquisition of the Ukrainian savings Bank.
Comments
comments