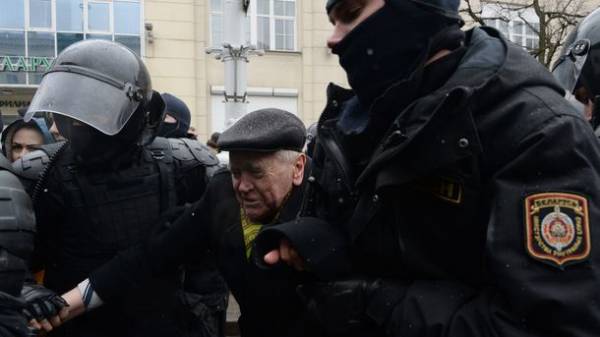 In Minsk have detained another citizen of Ukraine for participation in the mass protests on freedom Day Belarus.
About it on air "Gromadsky" said the head of the Department of consular service of the Ministry of foreign Affairs of Ukraine Vasily Kirilich.
"According to preliminary information, detained a citizen of Ukraine, which is contained in the center for isolation of offenders in Minsk. As of 17 hours of the decision to bring him to justice is not accepted", – said Kirilich.
According to him, Ukraine in the Belarusian foreign Ministry sent a note with the purpose of obtaining full and objective information about the causes and circumstances of the detention of Ukrainian citizens.
As you know, up to 15 days of arrest in Minsk condemned the Ukrainian Ruslan Tereshchenko, who participated in the protests on March 25. According to Kirilich, Ukrainian Tereshchenko worded charges of "petty hooliganism and disobedience to lawful order".
"The Consul will visit the citizen of Ukraine, who were arrested for 15 days, will set the conditions of his detention", – said Vasily Kirilich.
The protests in Minsk have detained about 120 people.
Comments
comments