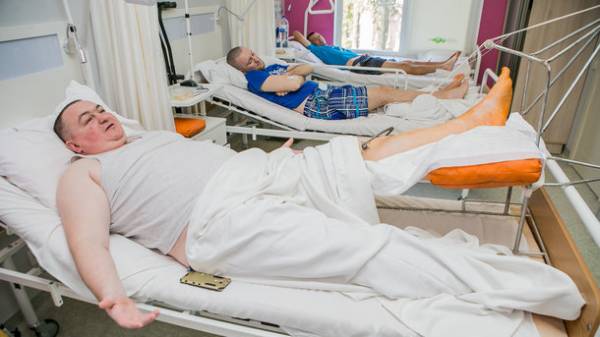 To Finance children's medical treatment outside of Ukraine the draft budget for 2018 provided 382 million. This was stated in Parliament during Hour of questions to the government of Prime Minister Vladimir Grosman.
"Funding children's treatment and waiting times abroad. According to the draft budget, we have provided 382 million to treat people abroad. It is almost 2 times more than this year. During the preparation of the bill for several months of dialogue, we in the Parliament will debate on this subject and the topic of treatment of children," – said Groisman.
According to him, the government agrees that this amount should be increased to 700 million.
SEE ALSO
"This is a crime": Groisman in Parliament threatened in a loud dismissal
In turn, Finance Minister Alexander Danilyuk said he would seek to increase funding for treatment abroad.
"We support. The government last year increased funding for healthcare, and this year for the treatment of people abroad, we have during the preparation for the second reading will look for resources," the Minister added.
As previously reported, the Ministry of Finance and the Ministry of health agreed to change the system of financing of treatment of citizens of Ukraine abroad and list all intended tools in a single tranche at the beginning of the year. Agencies also develop the issue of creating a reserve Fund for emergency dispatch Ukrainians to the treatment
Comments
comments