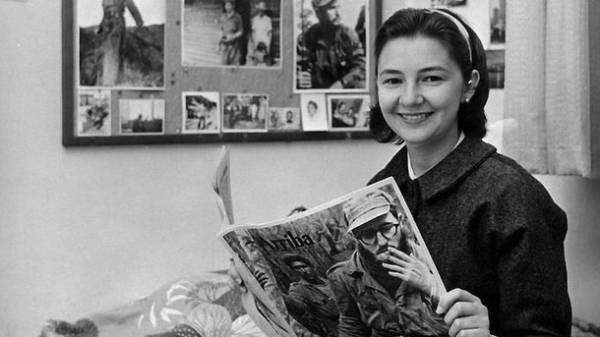 At the age of 78 years passed away younger sister of Fidel and Raul Castro Agustin, reported the newspaper "Nuevo Herald".
The cause of death occurred on the eve in Havana, was complications after hip fracture, said the publication of another sister of Fidel and Raul Castro, Juanita.
According to her, "the wound got an infection after surgery and it made her worse."
"She was very ill and was weak", she added.
Juanita Castro, who lives in Miami (Florida), reported that they did not go to Cuba for her sister's funeral.
The "Nuevo Herald" notes that Cuba has not officially announced about the death of Castro.
83-year-old Juanita Castro left Cuba in 1964, she acted against the policies of Fidel Castro. In 2009 she published the book "Fidel and Raul, my brothers. The secret history".
All in the family Castro had seven children. Alive of them were three of them: Raul, Juanita, and living in Mexico Emma.
Comments
comments