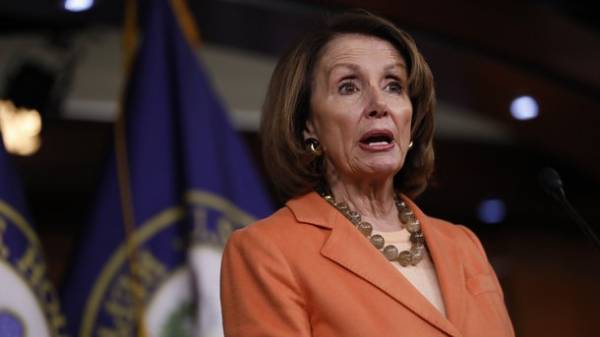 US President, Donald trump has demanded an investigation against the leaders of the Democratic party of the United States because of their contacts with Russian officials.
"This record require a second after Sumer investigation against Pelosi, for her ties with Russia and lies about them", – he wrote on Friday, March 3, Twitter.
The entry is accompanied by a photo, which the leader of the Democrats in the House of representatives Nancy Pelosi pictured at the table with Russian officials, including Russian Ambassador to the U.S. Sergey Kislyak.
I hereby demand a second investigation, after Schumer, of Pelosi for her close ties to Russia, and lying about it. https://t.co/qCDljfF3wN
— Donald J. Trump (@realDonaldTrump) March 3, 2017
"Photo refutes the words of Pelosi that she never met with Kislyak," reads the caption.
Earlier, the trump called the leader of the Democrats in the U.S. Senate Chuck Schumer a hypocrite and called on to investigate its relationship with Russia.
Comments
comments