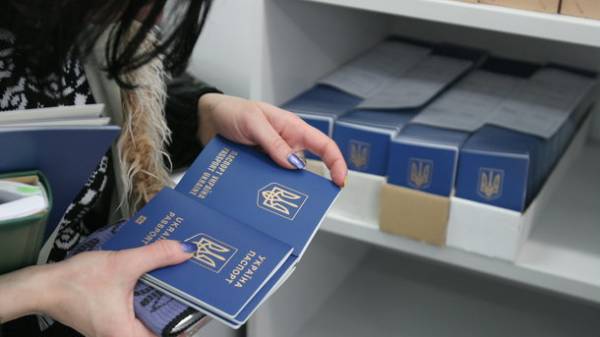 To date, a consensus has emerged among all countries – EU members, including France, regarding the importance of granting Ukraine visa-free regime.
About it in interview to "Today," said the Deputy head of the presidential Administration Konstantin Eliseev.
Responding to a question about whether the date of introduction of a visa-free regime to move for a couple of weeks, the Deputy head of AP assured that the situation will not change.
"You know, the danger is always there. But because of this decision, we waited for almost a year, I think, a week or two the weather does not change. But we are on the right track, at the final stage, and the partner countries, including former skeptics, the answer is: "Bezviz will be." We sincerely hope that on April 5 this issue will be discussed, and on 6 April – will be voted and a decision in the European Parliament. Then he needs to tell the EU Council of Ministers, i.e. the member States. Thus, barring force majeure, in the summer the citizens of Ukraine will have the right to visa-free travel regime in the Schengen zone," – said Elisha.
We will remind, the Committee on civil liberties, justice and home Affairs (LIBE) of the European Parliament on 9 March voted for the granting of visa-free regime for Ukraine. Then the case for the EP and the Council of the EU: the EP must approve its decision on 5 April, and the Council of the EU is roughly on may 11. If to Ukraine all goes well, then plan a trip to Europe without visas Ukrainians can after 11-12 June.
In an interview with "Today" Elisha also spoke about the defense partnership with the US, scenarios for Donbass and new sanctions against Russia for the seizure of enterprises.
Comments
comments