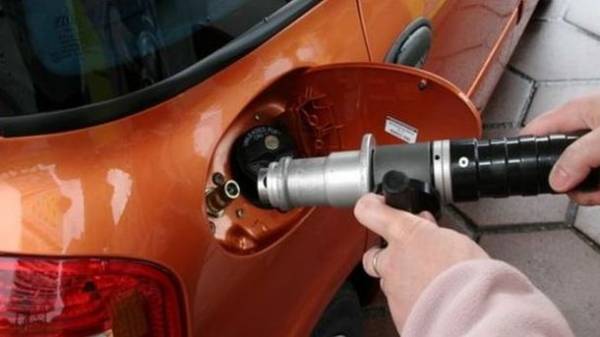 Retail prices of liquefied gas (LPG) in September will be set at a level of 14.5 – 15, 5 UAH/liter. According to experts of the group, the acute phase of the shortage of such fuel in the market of Ukraine already passed. This forecast was voiced by analysts of the consulting group "A-95".
"The market has calmed the increased imports in the amount of 105 thousand tons. The key role played by imports of Russian gas transit from Belarus, private party traders expected in June-July," – said the expert Artem Kuyun.
At the same time, as in August, deliveries of liquefied natural gas in September will take place against the background of a number of adverse factors. Thus, according to experts, till the end of October remains on the repair of Mozyr oil refinery (Belarus) – a major supplier of LPG in the region. The time in Belarus large-scale military exercises September 14-20, will be limited to the movement of carriers. A strong impact on resource and price situation also makes the repair of the railroad tracks on the Belarusian-Polish border. The renovations in early September significantly reduced the supply of resource on SOT, participating in transhipment of Russian and Belarusian LPG in Poland and Ukraine.
"These factors in sum have led to growth of quotations on the propane-butane to almost $ 500./t (+33% since early August). It is expected that the cost of gas will continue to rise at least until mid-September. This will have a direct impact on the price tags of all key suppliers in Ukraine, Russia, Belarus, Poland, Lithuania and other Eastern European countries", – says Kuiun.
Observed prices and on shipping quotes in the Mediterranean region increased in September in comparison with August by 18%, to 475 million./T.
A negative impact on the pricing of liquefied natural gas provides and the weakening of the hryvnia. "The excitement and the deficit removed from the agenda, but the question of high prices. Trends in the external market, the tension in the supply and a negative exchange rate dynamics are shaping wholesale prices in the range of 23-24 thousand UAH/t In retail, we expect the gas at 14,5-15,5 UAH/l" – sums up the experts.
We will remind, earlier the Deputy Director of STC "Psyche" Gennady Ryabtsev warned that in September, more expensive gasoline and diesel fuel. According to Ryabtseva, it can happen, since the country buys 80% of energy.
As reported, the retail prices for liquefied gas in Ukraine in August increased by almost 50 – 70% and reached record levels in the 16-17 UAH per liter. The Antimonopoly Committee of Ukraine initiated proceedings in connection with such price dynamics in the market. Since late August there has been a downward trend in prices.
Comments
comments