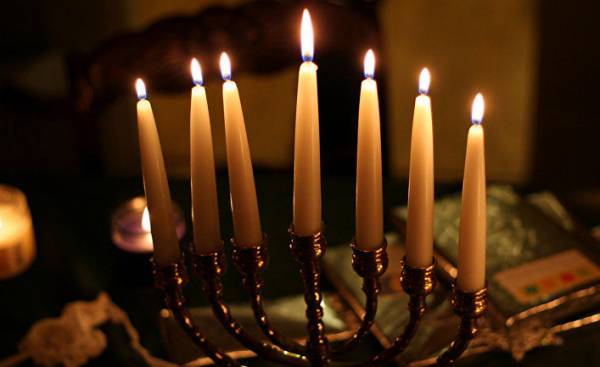 Police believe that the young man responsible for dozens of false threats, including those that came to the 17 Jewish community centers in the United States at the beginning of this year. Most of these events occurred after his election as President of Donald trump.
In the U.S., and in Israel, many were quick to say that there is a connection between election trump and the growth of anti-Semitism in the United States. Now, when it turns out that the source of most of such threats — the Israeli young man living in Ashkelon, there is a concern that any other disturbing events of this kind will be perceived with disdain, and this is a danger to Jewish institutions in America and other countries. And indeed in the United States have a genuine anti-Semitic incidents — for example, the desecration of Jewish cemeteries. In St. Louis was vandalized with more than a hundred Jewish graves. Responsible for the vandalism is still not found.
Moreover, the NYPD reported a 130% rise in incidents against Jews (and Muslims). Similar reports were received from various Jewish organizations in different U.S. States. Anti-Semitic hate speech has increased greatly in American social networks — since then, trump announced his intention to run for President. And especially after he won the election. This was facilitated by the fact that among those who support Trama, there are a lot of racists and neo-Nazis. Among the chief advisers of the new President — Stephen Bannon, who turned right-wing conservative website Breitbart News in a refuge of racist movements, extolling the superiority of the white race.
But not only'bannon had to repeatedly deny accusations of anti-Semitism. And the trump was also forced to explain their positions in connection with sharp criticism, because he did not speak clearly and unambiguously against anti-Semitic incidents. A few weeks ago, he stated that "anti-Semitism is an ugly phenomenon that must stop".
Fake threats from young men of Ashkelon may cause damage to this important struggle and to broadcast the message that the problem of anti-Semitism in the United States swells stakeholders with the aim of manipulating public opinion. However, the anti-Semitism in the United States do exist, as in many other countries. The Jewish people and the state of Israel must continue the fight against this phenomenon.
Comments
comments