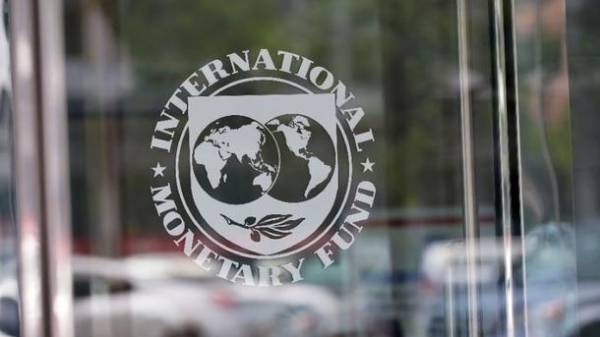 The international monetary Fund (IMF) will consider the pending question of the allocation of the tranche to Ukraine after the country to change the macroeconomic forecasts. This was announced by Deputy Executive Director from Ukraine to the IMF Vladyslav Rashkovan on his page in Facebook.
"I hope that the NBU and the Ministry of Finance will be able in a few days will provide the necessary microrocket, and we will be able very soon to revisit the issue of allocation of funds to Ukraine", – wrote Rashkovan.
The transfer, he said, is the need of the IMF to assess the impact of recent events in Ukraine on the conditions and parameters of the EFF.
We will remind, inyesterday the issue of Ukraine, appointed Russ tothe discretion of March 20, disappeared from the agenda of the meetings of the Board of Directors of the IMF. Now the agenda is painted to 24 March and Ukraine in it.
The Minister of Finance of Ukraine Alexander danyluk explained it by technical reasons. "The postponement was due solely to the need to clarify calculations of the economic consequences of the measures taken by Ukraine in response to the blockade, the seizure of Ukrainian enterprises in uncontrolled territories, and also in connection with the recognition by the Russian side of the documents issued in these areas", — said danyluk. According to him, the consultations with the IMF will be completed in a short time.
Prime Minister Volodymyr Groysman noted that the transfer-induced change of the economic situation in the country due to the blockade on Donbass and became a new challenge for the government. Today, the national Bank of Ukraine (NBU) gathers an extraordinary meeting of the monetary policy Committee to update the forecasts with regard to the effect of the trade embargo. The decision of the IMF, the NBU reserved comment on: "Ukraine is in the cooperation program with the IMF. … Recent course of events requires further study of their potential impact on the economy and incorporating them into macroeconomic projections of the programme of cooperation with the Fund".
As reported, last week Ukraine agreed on the final version of the Memorandum of cooperation with the IMF. As a result, the government expects to receive next loan tranche of one billion dollars. Earlier danyluk explained that the government will publish the text of the updated Memorandum of cooperation after the text manifests the Foundation itself. Groisman, in turn, claimed that surprises the document will not.
Ukraine and the IMF in March 2015 signed a Memorandum of economic and financial policies which the country should undertake in the framework of the extended Fund (EFF). The entire program provided Ukraine with about $ 17 billion of which have already been allocated 7,7 billion dollars. So, in September 2016 after a delay of a year, the IMF approved the granting Ukraine the third tranche in the amount of one billion dollars.
Comments
comments