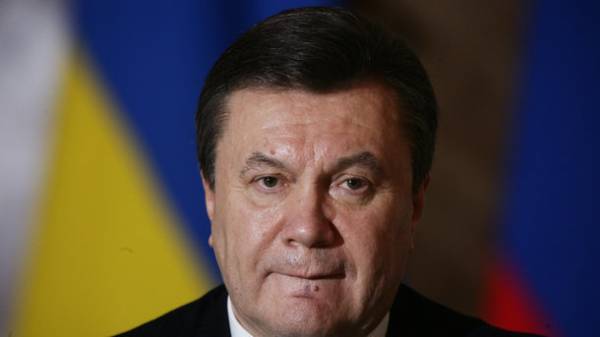 The European Commission has not provided the lawyers of ex-President Viktor Yanukovych information on the availability of funds and assets in the EU.
This was announced by Deputy Prosecutor General Evgeny ENIN writes Gromadska.
According to him, the company represents the interests of Viktor Yanukovych and his son Alexander. The reason for the refusal was that the information "is restricted".
SEE ALSO
Lutsenko explained the scheme as Yanukovych withdraw money from Ukraine
"The fact that in most EU countries, this information is restricted and cannot be shared with outsiders, who are not related to the criminal proceedings, respectively, and the response of the European Commission so formulated," he said.
Earlier, ENIN said that abroad has arrested more than half a ton of gold which had been exported from Ukraine ex-President Viktor Yanukovych. According to the Ministry, Yanukovych's regime brought from Ukraine to $ 30 billion.
Comments
comments