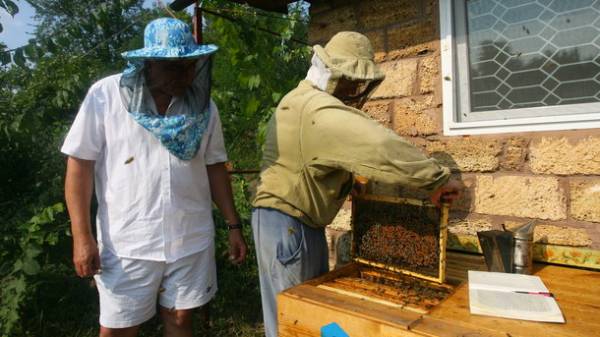 Ukraine has become a significant player in the global honey market. The products of beekeepers in demand in the EU countries, USA, Canada and Asia. This was stated by Deputy Minister of agrarian policy and food of Ukraine on European integration Olga Trofimova, reports "Infoindustriya".
In 2016, according to the agriculture Ministry, exported nearly 57 thousand tons of honey. This is seven times more than it was 10 years ago.
"The beekeeping industry is currently one of the most dynamic in the agricultural sector. Over the last 10 years the export of honey increased seven times. I personally call honey our "export hit". For the first half of 2017 our beekeepers has exported nearly 30 thousand tons of products, and our main customers are countries with high purchasing power consumers – Europe and the United States. But I encourage honey producers, to secure his success on the domestic and foreign markets, to unite in cooperatives or regional clusters," said Trofimova.
SEE ALSO
In Ukraine is gaining popularity honey with unusual additives
According to the Deputy Minister, the lion's share of honey production in Ukraine falls on small producers. Joining into cooperatives will allow Ukrainian beekeepers effectively lobby for their interests to the exporters, government and foreign partners. Regional clusters of beekeepers contribute to the establishment of civilized distribution channels, cooperation of Ukrainian producers of honey with retail chains.
As you know, in Ukraine there are about 400 thousand producers of honey. The main importers of Ukrainian honey for 2016 and beginning of 2017 (6 months) Germany – 24 247 tons; USA – 21 037 tons; Poland – 14 046 tons; France – 4238 tons; Turkey – 3209 tons; Belgium – 2739 tons; Hungary – 2192 tons.
Comments
comments