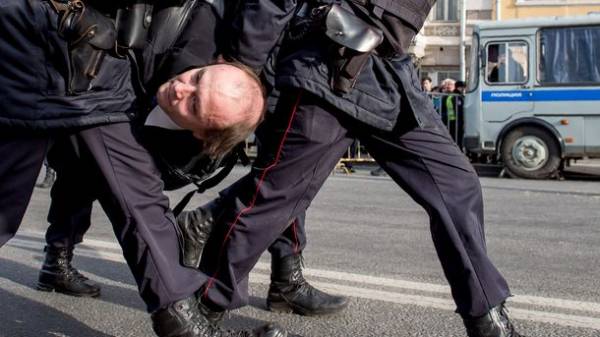 In Moscow have detained more than 700 participants uncoordinated action against corruption, said the "Rain" to "OVD-info".
Earlier it became known that among the detainees are more than ten minors.
Most of the detainees will be drawn up administrative protocols under article 20.2 of the administrative code of Russia (violation of the established procedure of organizing or holding meetings, rallies, demonstrations, marches or picketing).
We will remind, in Moscow on Sunday held an inconsistent anti-corruption campaign. The police reported that it was attended by about 7-8 thousand people. Politician Alexei Navalny was detained at the beginning of the event.
Action against corruption also took place in many cities of Russia. Police detained dozens of participants of illegal demonstrations in Vladivostok, Yuzhno-Sakhalinsk, Khabarovsk, Ekaterinburg and other cities.
Comments
comments