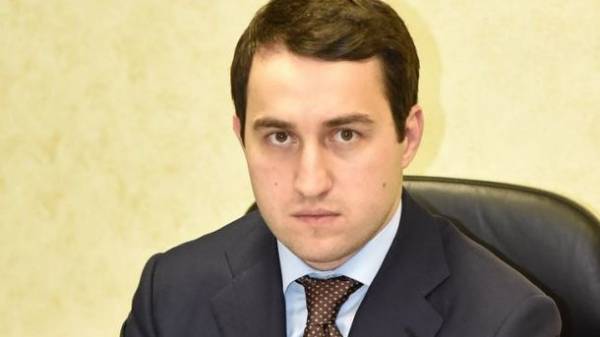 Sberbank sold the Ukrainian "daughter" of the son of the Russian billionaire the British Citizen Saeed Gutseriev belongs to the party of the Belarusian company, the Majority shareholder of the consortium which agreed to buy the Ukrainian "daughter" of Sberbank, was the son of Russian billionaire Mikhail Gutseriev said. About it reports a press-service of the Latvian Norvik Banka – RBC.
Reportedly, the British citizen Saeed Gutseriev belongs to the party of the Belarusian company. "The acquired Bank has an excellent infrastructure: the platform of the previous owner – the savings Bank of the Russian Federation – had invested hundreds of millions of dollars. This is a solid basis for the development and qualitative growth of the project", – quotes the words of Mr. Gutseriev, the press service of the Bank.
The main shareholder of Norvik Banka is a British citizen Grigory Guselnikov, a former President of Bin Bank. "I am confident that today's agreement will open a new page in the development of the financial system of Ukraine", – he said.
Also in the Latvian Bank announced that, together with the underlying transaction planned several measures to reduce the presence in the Russian banking market. "It will allow to raise efficiency of investments and to eliminate a number of political risks associated with the geography of the Bank. A variety of investors will help to form a balanced and taking into account the interests of all concerned parties, the consortium that will effectively develop the Bank in the European markets", – stated in the message.
Earlier it was reported that "Sberbank" of Russia announced the sale of Ukrainian "daughter".
Comments
comments