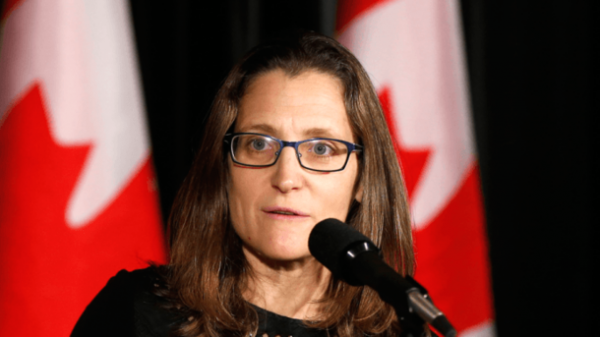 Canada will not lift sanctions against Russia until the Kremlin will begin to implement the Minsk agreements. This was stated by Minister of foreign Affairs of Canada Chrystia Freeland, reports UKRINFORM.
"We will continue to put pressure on Russia, including through sanctions, until then while Russia will not comply fully undertaken in accordance with the Minsk agreements, commitments, and does not use its influence on the separatists to force them to comply with obligations," said Freeland.
According to her, the final goal of Canada's support for Ukraine is to increase its security, stability and prosperity." "We will continue to build on the solid Foundation that we have laid with Ukraine, a rich and mutually beneficial partnership based on shared values and devotion to regional and international security", – stressed the Minister.
Recall that Canada was one of the first countries that have imposed sanctions against Russia over the violation of Ukraine's sovereignty. In turn, Russia's strong support for Ukraine in March 2014, banned the entry into its territory of Christ Freeland, along with 12 other Canadians, among whom 8 members, three civil servants and the President of the Ukrainian canadian Congress Paul Grod. After appointment to the post of Minister of foreign Affairs of Canada in January of this year, Freeland refused to lift sanctions against Russia in exchange for the lifting of the ban on entry.
Comments
comments