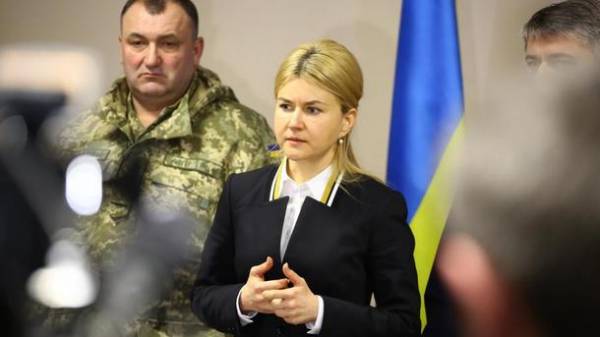 Chairman HOGAN Julia Svetlichnaya told about the situation in Balakleya area and about the three stages of reconstruction of destroyed houses and social infrastructure facilities, the press service of the RSA.
"According to our experts, about 40 residential houses and objects of social infrastructure have a strong the extent of damage and need capital repairs. About 100 objects of destruction have moderate. We organize the work so that in three stages to begin restoration work. The first phase will take 3 to 4 days. This is urgent work that we will undertake with its own forces at the expense of the regional budget and the use of humanitarian assistance. The second phase will last up to a week, the third period of a full reconstruction of homes and social infrastructure – will require a longer time, " – said Svetlichny.
Also Chairman HOGAN said that the fire-based weapons in Balakleya eliminated, continue single detonation of low power, which are not dangerous to the population. At the moment the clearance of the city and surrounding villages and begin restoration work. As the demining of the territory of a come repair crews utilities and builders.
Earlier it was reported that in Balakleya restored rail traffic.
We will remind, in the night of Thursday, March 23, in Balakleya (Kharkiv oblast) on one of the largest in Ukraine ammunition depot explosion, followed by fire and a chain detonation of ammunition.
Defense Minister Stepan Poltorak said that according to available preliminary findings of the cause of the fire and explosions of ammunition in warehouses was a diversion. "One theory is that it is a diversion. In particular, the dropping of the explosive device with UAVs," said Poltorak.
Later , SBU qualified state of emergency in Balakleya as a diversion.
Deputy Minister of defence of Ukraine Igor Pavlovsky Friday, March 24, reported the complete elimination of fire in artillery warehouses.
Comments
comments