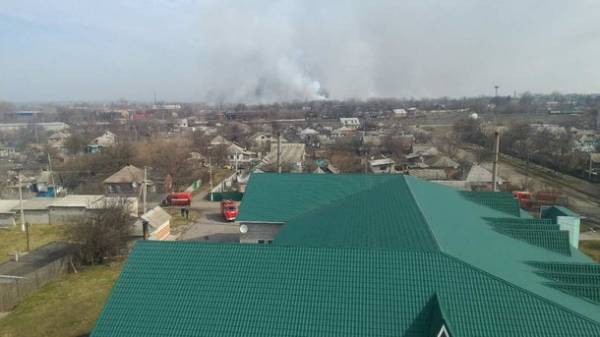 At the moment in Balakleya were only one source of decay, but soon it will be completely eliminated. This was announced by Deputy defense Minister of Ukraine Igor Pavlovsky.
He also said that the military personnel involved in liquidation of consequences of emergency incidents, work in a planned mode, the situation is completely under control.
"In turn, the Chairman of Balakleysky regional state administration Stepan Maselsky noted that Monday balakliia is returned to a normal rhythm of life", – told in the press service of the defense Ministry.
We will remind, in the night of Thursday, March 23, in Balakleya (Kharkiv oblast) on one of the largest in Ukraine ammunition depot explosion, followed by fire and a chain detonation of ammunition.
Defense Minister Stepan Poltorak said that according to available preliminary findings of the cause of the fire and explosions of ammunition in warehouses was a diversion. "One theory is that it is a diversion. In particular, the dropping of the explosive device with UAVs," said Poltorak.
Later , SBU qualified state of emergency in Balakleya as a diversion.
Deputy Minister of defence of Ukraine Igor Pavlovsky Friday, March 24, reported the complete elimination of fire in artillery warehouses.
Comments
comments