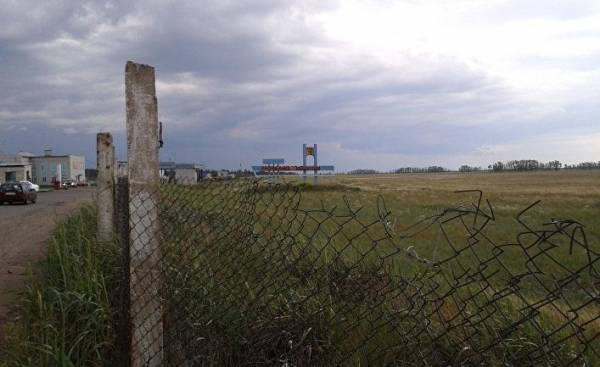 It all started with the sensational statement of the head of Kupinsky district of the Novosibirsk region Vladimir Shubnikov Agency TASS that the Sweet lake now belongs to Kazakhstan and the Russians should bear this in mind to avoid becoming violators of the state border during swimming or any other water leisure.
The lake itself is a Sweet Shubnikov called "totally useless palmasera-poloborota" that "represents the economic interest." In total, rubbish it is the lake Sweet, and to give it to Kazakhstan was the only reasonable solution. In response to this statement got the whole Patriotic Russia. And Patriotic Russian can understand. Because if we start giving the neighbors all "useless" and "not of economic interest", then what will remain? Just look at the map and you will understand what this traitor Shubnikov.
But, thank God, there is power in Russia and higher Shubnikov traitor. First Vice-speaker of the legislative Assembly of the Novosibirsk region Andrey Parfenov completely denied the statements of a traitor. "A piece of the lake is ours!" — gave a rebuff to the fabrications of the enemies of Russia, Parfenov patriot in an interview to "Kommersant". — Where the border is, there is. As you can imagine, a piece of territory to give to someone?".
By the evening 15.08.17 shameful news of the transfer for Kazakhstan disappeared from the site of administration of Kupinsky district. The truth, as always knows FSB. And not only knows, but also willingly with her divided people. A spokesman for the regional border Department of the FSB explained that the lake no Sweet no one passed. It crawled in Kazakhstan. Method of drying. "Previously part of the reservoir was in Russia, and during the season the lake was visited by local residents," — told RIA Novosti the border guard knows. And now, now the border runs along the Eastern shore, Sweet finally crawled into Kazakhstan.
In my childhood I liked the border guard Nikita Karatsupa. He, along with his Hindu, which was later renamed to India of Ingus no offense, 338 of the detained border violators, and 129 spies and saboteurs destroyed. It boggled the imagination of a child. Later, however, it turned out one detail. About which side all of these offenders violated the border. It turned out that not "in" and "out". Now, after know-how with the "Upasana method of drying up" many of the geographic features and their inhabitants can throw in the face of all karatsupa: "you do not have methods against lake Sweet!". Because of the preservation of the world's largest site does not guarantee that within this area any left.
Act lake Sweet, opolskiego from Russia to Kazakhstan by the method of partial shrinkage is a vector of the movement of the Russian Federation in the future. "Less is better" is one of the last works of the Creator of the country, the collapse of which Putin said the greatest geopolitical catastrophe of the 20th century. Apparently, before the death of the author of the Soviet project realized something…
Comments
comments