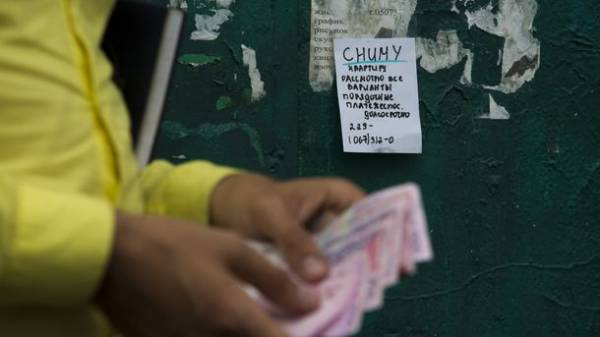 More than 80% of the ads for rental apartments, experts say, place mediators. Each city has its own "taxi" to brokerage services. For example, in Kiev, the assistance of a realtor will cost 50% of one month rent apartments in Lviv brokers take 100%. However, along with professionalnymi realtors on the market there are scammers who take money for "providing information services.
Fake ads for the surrender of apartments can be found on ad sites and social networks, says the realtor Maxim Baborak. Clients being on the tempting ads on the delivery of cheap apartments near the metro, however, it appears that in order to get the phone number of the landlord, with a realtor you need to sign a contract on the provision of information services, prepaid services.
"If you offer to pay for what is not clear, promising a huge number of cheap apartments, get your money back if the apartment will not find, it means the fraudsters," – says the realtor.
The realtor is bound together with the owner to show the apartment and after the lease issue. In addition, the obligations of the broker is to check the documents confirming the right of ownership of the property. In order not to fall into the trap of unscrupulous real estate agents Maxim Baborak advises:
– Not to pay the realtor before signing a lease. If the Agency requires you to pay a certain amount of funds prior to the conclusion of the lease, I'm sure the realtor is likely these "brokers" provide information services.
– To check the documents of ownership. The owner must show proof of home ownership and your passport. In addition, as advised by the expert, in the documents of ownership should be checked, who is still the owner of the property.
– Be sure to sign a rental agreement. In the contract, as explained by the realtor Yuri Stagnic must be the correct passport details of the owner of the apartment address of the apartment and tenant data.
– Look for a proven realtor. Brokers, tells Maxim Baborak, we value our name and more likely to work with a specific client base.
Comments
comments