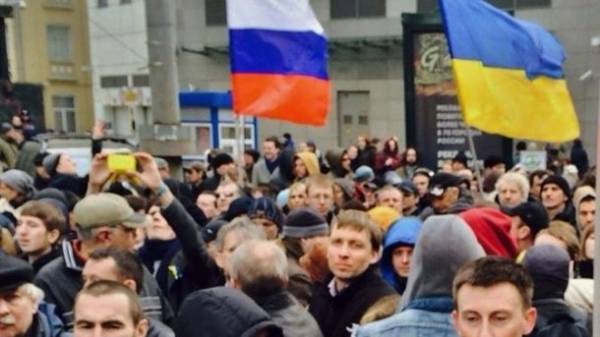 For the normalization of relations between Ukraine and Russia need a change of government. This opinion expressed in his column on "Apostrophe" expert International centre for policy studies Anatoly Artisyuk.
In his opinion, in the next ten years in the relations between Kiev and Moscow will not change anything.
"The next ten years, I think the normalization of Ukrainian-Russian relations is impossible. If we draw Parallels with the Georgian script, the normalization of relations can only be provided when a change of government in Ukraine", – said Artisyuk.
He noted that even if the power in Ukraine will have politicians willing to trade with Russia, the fact of occupation of Ukrainian territory will not allow this to be done.
"There is another option, which can improve the relationship between our countries is the integration of Russia into a greater Europe. It is clear that her worldview and civilisational model, the power structure of this turn of events is very unlikely and is thought of only in some far-distant future," said Artisyuk.
The expert also suggested that the most realistic option is the "Georgian scenario".
"The process of rapprochement supposedly is – but diplomatic relations are broken, the tourists go – but the power in the country supports the anti-Russian discourse. Within the policy of the Georgia anti-Russian, and foreign policy is a demonstration of the intention of normalizing relations with Russia, in particular in the field of trade," he said.
The expert stressed that in order to "ice" between Kiev and Moscow was broken, needs to be a change of government in Ukraine, and Russia.
Earlier in the Kremlin said that Russia is ready to restore relations with Kiev, as both inter-state and economic relations with Ukraine important for Moscow. Peskov assured that the Russian Federation no prejudice against the Ukrainians and is ready to restore relations.
In turn, the President of Ukraine Petro Poroshenko said that Russia does not want peace – sanctions should be extended. According to him, Moscow has ignored the initiative of Ukraine and the West for a peaceful resolution of the conflict.
Comments
comments