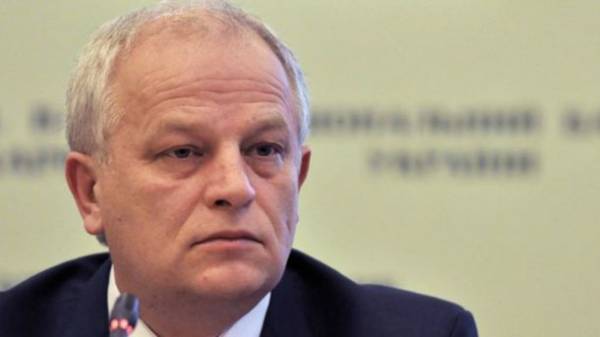 Direct losses of Ukraine imposed by Russia in 2016, grocery, shopping and transit embargo on Ukrainian exports amount to about 0.4 billion dollars. Overall damage is estimated approximately in 1 billion dollarov in an interview with UNIAN said the first Vice Prime Minister of Ukraine Stepan Kubiv.
According to him, Russia not only suspended the contract on free trade zone, which was in force since 2011, but has imposed a food embargo on some products from Ukraine banned the transit of Ukrainian products into the Republic of Kazakhstan and the Kyrgyz Republic.
This has led to direct losses of export of goods to Kazakhstan and Kyrgyzstan.
"The biggest loss in the sphere of export of electrical machinery, nuclear reactors, boilers, products of inorganic chemistry, ferrous metals. And this, again, only direct losses. Overall estimated damage of about $ 1 billion," – said the Minister.
He said that now Ukraine works in two ways to restore the broken trade links.
"On the one hand has filed a lawsuit in the WTO against the Russian Federation on the limitation of transit. In this case there are clear legal arguments, compelling evidence and support of key foreign partners, including the EU and the US. On the other hand, do not lose a work contact with Kazakhstan, Turkmenistan, Uzbekistan, Tajikistan, Kyrgyzstan. Of upcoming events – international specialized exhibition Expo-2017 in Astana", – said the Minister.
We will remind, Ukraine has filed a suit against Russia to the world trade organization because of the limitations of transit. The claim about the limitation of transit was already the second claim of Ukraine to the WTO against the Russian Federation for the last time. 15 September 2016-Ukraine has started the procedure of appeal against the decision of the RF government on introduction of embargo on the transit of Ukrainian goods to the Russian territory in direction of third countries. Now is collecting materials for the third claim, which will cover numerous prohibitions and restrictions on the import of Ukrainian goods to Russia.
In case of default by Russia of WTO decisions on the transit of goods Ukraine has threatened to impose additional duties for Russian goods.
Mutual trade restrictions between Ukraine and Russia were introduced in January of this year, due to the fact that Ukraine and the EU entered into force the free trade regime. Winter was considerably restricted the export of Ukrainian goods to Russia, and then it imposed a full embargo on food exports from Ukraine to Russia. In July, Russia continued the policy of trade restrictions, closing the transit of Ukrainian goods through its territory towards third countries, especially Kazakhstan and Kyrgyzstan.
Comments
comments