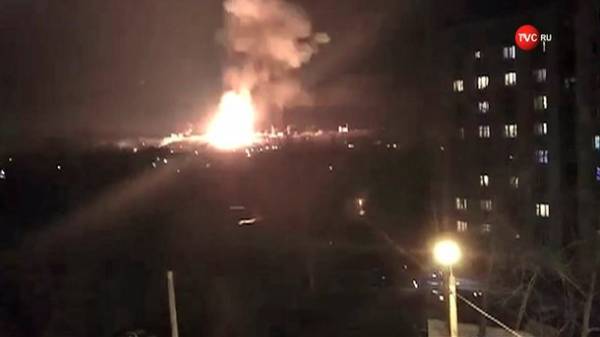 The management of Tatarstan Ministry of emergency situations confirmed the death in a fire at the Kazan gunpowder factory of the chief of the guard fire brigade.
On Friday evening of the Republican Ministry of emergency situations has informed on a fire at a gunpowder plant, which originated in 20:27 GMT. The source reported that one person, according to preliminary data, were killed. According to the latest data of the Agency source in the emergency services, the fire at the plant localized in the area of 400 square meters.
"During a fire killed one person – the chief of guard of the special fire Department No. 3 of the special administration of Federal fire service of EMERCOM of Russia", — said the representative of the regional Department rescue agencies. He noted that other victims of the fire there.
According to the MOE, killed the commander of the guard of firefighting and rescue part of the Edward Illarionov was the first to fire.
Comments
comments