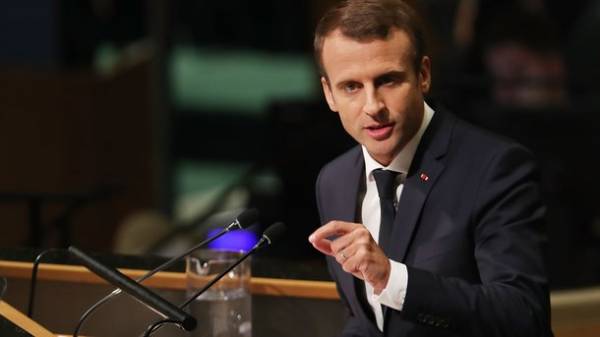 It is necessary to ensure an effective cease-fire in Ukraine must fulfill its commitments. The President of France Emmanuel macron said during a speech at the 72nd session of the UN General Assembly, reports UNN.
"We have to constantly perform its obligations and to ensure an effective ceasefire in Ukraine," stressed macron.
He also added that the parties of the Donbas conflict must adhere to international law and, in the end, go to the end of the conflict.
Earlier it was reported that the President of France Emmanuel macron said on Tuesday at the UN General Assembly that the contents of the Paris climate agreement should not be reviewed.
Comments
comments