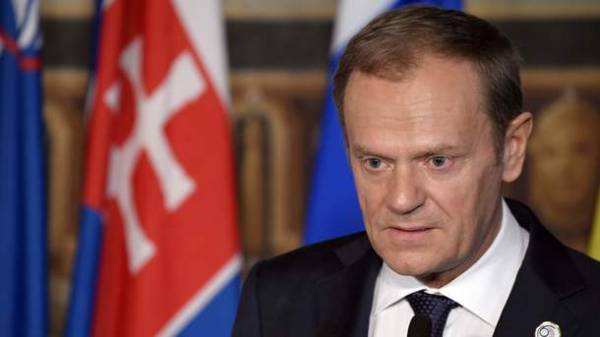 European Council President Donald Tusk urged the EU leaders to unity and continue working on the improvement of a United Europe, which began 60 years ago. He stated this at the opening of the EU summit in Rome on the occasion of the celebration of the 60th anniversary of the Treaty of Rome, reports "European true".
"Europe is United as a political entity, or not at all. Only a United Europe can be a sovereign Europe relative to the rest of the world. And only a sovereign Europe guarantees the independence for their people, guarantees freedom for its citizens," – said Tusk.
He stressed that the unity of Europe is not a bureaucratic model, but a set of common values and democratic standards.
"Prove today that you are Europe's leaders that you care about this великоv legacy that we have inherited from the heroes of European integration 60 years ago," he added.
Comments
comments