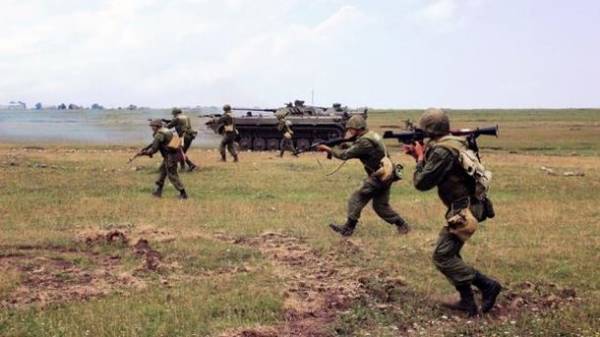 The commander of the U.S. army in Europe, Lieutenant General Ben Hodges believes that Russia is unlikely in a large-scale offensive in the Ukraine. He told about it in interview "Censor.NO."
"For me, this is now unlikely. But people are worried because the Russians opaque. There's no media, nobody knows what they are doing, they are dangerously talking about the nuclear arms race. They recreated the shock groups, such as the 1st guards tank army. They are very active in modernizing its army. Therefore, the Eastern Europeans, including Ukrainians worried about Russian military forces. I don't think that's likely, because why would they scale invasion now? What is the purpose? This, of course, rule out any normal relationship with the West, Russia and the United States," said Hodges.
SEE ALSO
The Russian division at the Ukraine's borders: named for their possible purpose
He believes that Russia will continue to exert pressure on Ukraine until then, until you realize that it is no longer in their interests.
"Over the past 400 years, Russia, as for me, never in history had voluntarily complied with any agreement, which was signed, except for those rare occasions, when Russia was forced through the mechanisms of international control. I think that Moscow should expect that the pressure on Ukraine will continue, and pressure will be, until they realize that it is no longer in their interests.
Earlier, the chief of the General staff of Ukraine Viktor Muzhenko told me that near the Ukrainian border Russia has launched three new divisions. In his opinion, are stationed there troops are offensive oriented, and not for the defense of its borders.
In turn, the Minister of defense Stepan Poltorak said that the offensive operations of the militants and the Russian military in the Donbass is not yet in sight.
Comments
comments