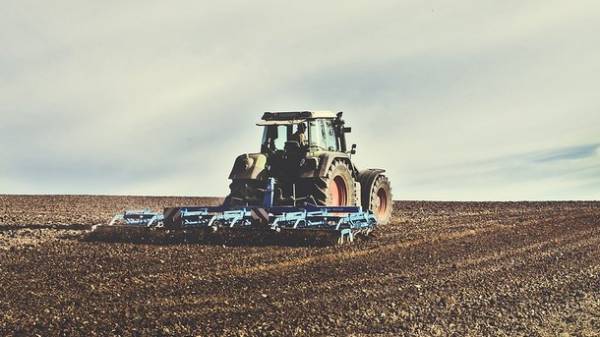 A shortage of fertilizers at the rate of 34% can lead to a loss of $ 2.5 billion in export revenue. These findings are contained in the analytical study of the Federation of employers of Ukraine and Union of chemists of Ukraine.
"Supply of imported fertilizers at dumping prices have led to unfair competition, due to which the domestic enterprises were forced to stop production. However, importers are unable to satisfy the demand and will not be able to eliminate the deficit in the coming months that are left until after the planting season," – said General Director of the Federation of employers of Ukraine Ruslan Ilichev.
The deadline for making an additional fertilizer in the early spring due to expire on 30 April. To meet the needs of farmers need to run chemical plants, experts say. To offset the deficit in imports from Russia will not succeed, because the maximum supply of fertilizers from this country did not exceed 80 thousand tons ammanai nitrate, 80 thousand tons of urea, the supply of CAS is now impossible. Calculations of experts show that nedovrsena fertilizers can lead to reduction in the wheat crop 10 million tons of corn by 5 million tons, the harvest of sugar beets and soybeans is in jeopardy.
"Accordingly can significantly decrease the volume of exports, which will reduce export earnings of 2.5 billion dollars. Among the consequences of such a situation inflation goes to 12% at the forecast of 9.1%, the lack of traditional seasonal decline in prices for food and the dollar exchange rate in the period of active exports of agricultural products", – noted in the study.
Experts also warn about the direct impact of export earnings on the dollar, which in a negative scenario of development of events may rise to 30 – 32 UAH in September-October. "Exit – urgent resumption of gas supply to Ukrainian chemical enterprises and the introduction of decision on introduction of antidumping quotas for Russian fertilizers", – noted in the study of FRU and the Union of chemists. The supply of gas to enterprises was terminated in March 2017.
As reported, according to forecasts of experts, the hryvnia exchange rate in the cash market in April can be in the range of 27 – 29,5 UAH per dollar, at the market clearing and 26.9 – 29 UAH. However, in the case of a negative scenario associated with reduced activity of farmers, with falling exports and commodity prices, the rate can go into the higher price range is 28.5 – 30.5 UAH per dollar.
Comments
comments