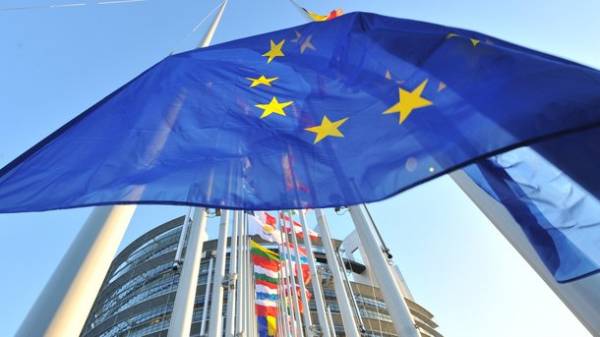 In Ukraine within a few hours the explosion occurred in the warehouse of weapons and the murder of the Russian politician who moved to Kiev and took Ukrainian nationality. The Ukrainian government admits that the death of Denis Boronenkov and the fire was not accidental in one day. And both incidents may be Russia. Regardless of whether the two cases with each other, they reminded us before the jubilee summit of the EU, which is near the Eastern borders of the Union is the Ukraine. This writes on the pages of Rzeczpospolita columnist Jerzy Jasinski, reports ZN.ua.
"We're kind of used to that part of the Ukrainian territory seized by Pro-Russian separatists and Crimea occupied by Russia", – writes the author.
He recalled that the Minsk agreement that would end the war in the Donbass, has not been implemented. But full-scale war either, as the wide interest of Western ideas to the Russian-Ukrainian conflict. Moscow has violated the principle of inviolability of borders, but it is not punished. Meanwhile, in Europe, the louder voices about the need to lift sanctions and resume trade with Russia.
Polish commentator recalls how two years ago he was in Kharkiv, not far from where yesterday exploded ammunition depot. Then the Ukrainian journalist told him: "Ukrainian patriots think of the city, where the fallen monuments to Lenin, will remain Pro-Western. But this is a naive statement. We have Lenin is gone, and the people who in 2014 announced the so-called "Kharkiv people's Republic" remained".
Yesterday's explosions at an ammunition depot and killing Boronenkov demonstrate that the conflict is not only limited to the Donbas and Crimea. Over Kharkov, which is located just 40 kilometers from the Russian border, is also looming uncertainty over potential Russian aggression. Probably impossible to say, but it is not excluded that Russia can reignite the hearth, and it concerns not only Ukraine.
"Imperialist aims of Moscow have not changed. Even more – she never refused anything that was captured, attacked a neighbor. You cannot afford to deceive ourselves by the relative quiet on the front" – said the browser.
Recall that in Kiev shot received Ukrainian citizenship of the ex-Deputy of Russian state Duma Denis Boronenkov.
Comments
comments