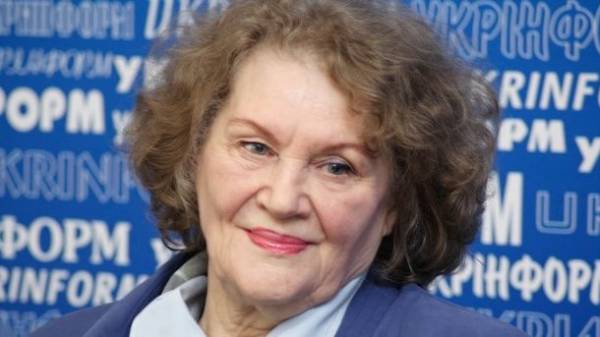 The first person of the state congratulated the outstanding Ukrainian poetess Lina Kostenko's birthday. My congratulations, they wrote in Facebook.
Note that the poet was 87 years old.
So, the President of Ukraine Petro Poroshenko wrote: "hearty congratulations to Lina Kostenko's birthday! For me, as for all Ukrainians, this day is an opportunity to pay tribute to the great poet of the era, whose name has become a symbol of national honor and dignity. Let the great words of Lina Kostenko – the word of love, hope, freedom – continues to guide us noble ways," wrote the President.
In turn, Prime Minister Vladimir Groisman said that Lina Kostenko is the epitome of the Ukrainian soul.
"Today is the birthday of the famous Ukrainian writer Lina Kostenko, whose sharp pen fascinates Ukrainians his sincerity and patriotism. Lina Vasylivna, you is the embodiment of the Ukrainian soul! I wish you health and creative inspiration," said the Prime Minister.
Lina Kostenko is an honorary Professor of the National University "Kyiv-Mohyla Academy", an honorary doctor of Chernivtsi national University. She was also awarded the state prize of the Ukrainian SSR named after T. H. Shevchenko (1987) — for the novel "Marusia Churai" and a collection of "Originality".
She was born on March 19 1930 in Rzhyshchiv (Kyiv oblast). Kostenko was one of the first and most remarkable in the galaxy of young Ukrainian poets, speaking at the turn of 1950-1960-ies. The period of the so-called "sixties" created new styles in Ukrainian literature, forcing to do something new, atypical, avant-garde, but, as always, ruthless and the most critical of the government and the then regime.
Comments
comments