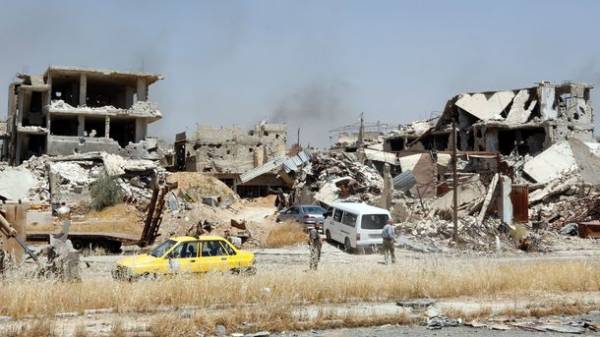 The aircraft of Assad regime dropped a vacuum bomb on a residential building.
According to the Agency "Anadolu", the air strikes were inflicted on the Syrian opposition-controlled and surrounded by the area of Houla, in HOMS province.
Residential buildings has been reset 16 vacuum bombs. Killed a local resident, there are victims, including women and children.
"The district is simultaneously exposed to attacks from the air and from the ground. Caused serious damage to residential buildings", – told the news Agency from the scene of hostilities.
Comments
comments