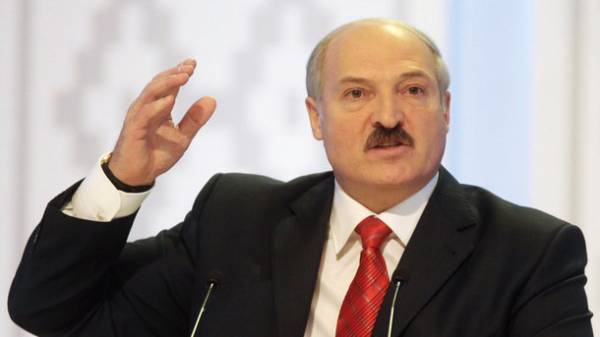 President of Belarus Alexander Lukashenko says he will not allow the conflict situation in the country according to the Ukrainian variant.
"The situation of Ukrainian in Belarus – not with me. Can't afford to Belarus repeated the Ukrainian version," – said the head of state during his working trip to Grodno region. It quoted the Belarusian state media.
According to Lukashenko, Belarus "someone wants to make trouble".
"Someone wants to blow up the situation, and they use our thugs. It got to the point that partisans of digging a pit and hid. Hide guns, fittings, axes, knives, grenades and more. And all say: we patriotism children learn. With grenades to teach children?" Lukashenka said.
"Scratched someone's hands. But there is a barrier that shouldn't be crossed, breaking the law and the Constitution. And if the government won't see it, then it will be a chain reaction, it is very difficult to stop, because that will drawn millions of people," he said.
On Tuesday, Lukashenko said that he suspects some force, "the fifth column" trying to destabilize the country and make "color revolution".
On Thursday the Belarusian KGB announced the arrest of 26 activists of the "White Legion" and "Young front". A criminal case on the fact of training and preparation for participation in mass riots (part 3 of article 293 of the criminal code)
Earlier, on 9 March, Alexander Lukashenko said that the Belarusian citizens will have the opportunity to Express their opinions in the designated areas, but the government will not allow destabilization of the situation as it was in Ukraine. "Maidan in Belarus", – he said.
Comments
comments