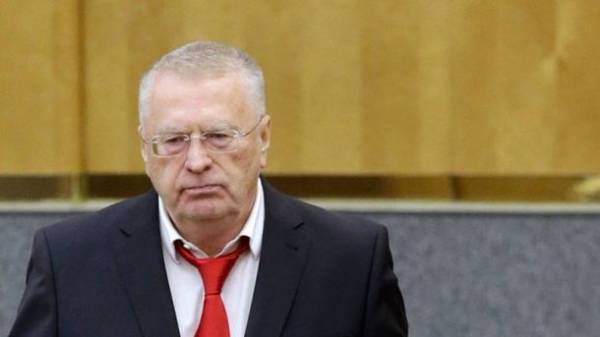 The leader of the Russian liberal-democratic party (LDPR) Vladimir Zhirinovsky believes the murder of former MP Denis Boronenkov "criminal disorder", Russian media reported. "There may be criminal trail because it had a lot of debt," – said Zhirinovsky.
"Special services of one so openly not kill," – said Zhirinovsky.
Note, Boronenkov, was shot dead March 23, 2017 near the hotel in Kiev. In addition, in the shootout was wounded the guard Boronenkov and the attacker himself, who was sent to the hospital. It is known that the victim was heading to a meeting with another Russian political emigre Ilya Ponomarev.
Killer Boronenkov from the received wounds has died in hospital.
Comments
comments