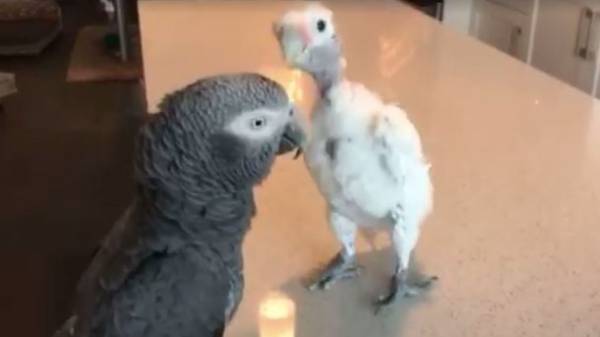 Facebook is gaining popularity video, which plucked parrot Coco fun dancing on the table in front of their Lucky friend.
The movie, which appeared in the group of Lucky Lou and Coco Too, has already gained more than 4.7 million views and 40 thousand likes.
According to the author of the video, parrots Lucky and Coco was rescued on the street in June 2016. The birds were found and a terrible state and now their Savior is engaged in their treatment. "They receive medication, excellent diet and a ton of love," said the owner.
According to him, the parrots like oranges and grapes, and spaghetti and mashed potatoes. "They love to sleep and are quite wary of anything new, love attention and to cuddle," – writes in Facebook, the owner of the birds.
Comments
comments