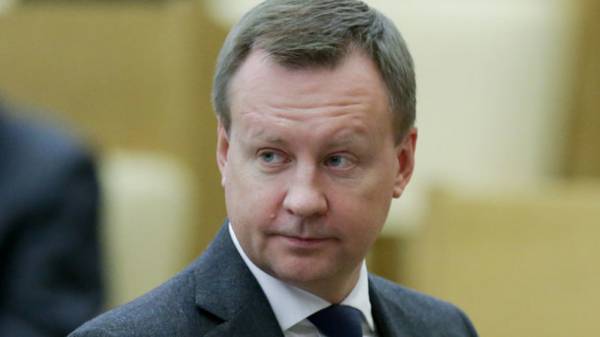 Shot in the center of Kyiv former Deputy of the state Duma Denis Voronenkov, today was supposed to testify at the military Prosecutor. This was announced by Prosecutor General of Ukraine Yuriy Lutsenko.
"He was supposed to testify Ruslan Kravchenko. They copied the Texts that he's late. The fact that the deceased made the appointment to Mr. Ponomarev, who was supposed to go for questioning by the military Prosecutor Kravchenko", – Lutsenko told.
According to the public Prosecutor, the consequence now finds out the entire schedule of movement Boronenkov before the murder, because the killer knew where to wait. Therefore, as noted by Lutsenko, the key is the previous meeting, to "Premier Palace".
"The wife only by a miracle did not go with him," – said the head of the GPU.
The ex-Deputy of the state Duma Ilya Ponomarev has informed that with high probability they had to be both.
"Because we always met alone with Denis and Mary. Therefore, most likely, it was assumed that they would both," said Ponomarev.
As reported today in Kiev in the shooting death of a former member of the Russian state Duma Denis Voronenkov, who took Ukrainian citizenship and testified against fugitive President Viktor Yanukovych.
It is known that the killer Boronenkov was arrested as a result of injuries after a shooting.
It is noteworthy that Voronenkov died on the anniversary of the death of former Russian oligarch Boris Berezovsky. President Petro Poroshenko called the killing of Boronenkov act of state terrorism by Russia.
Comments
comments