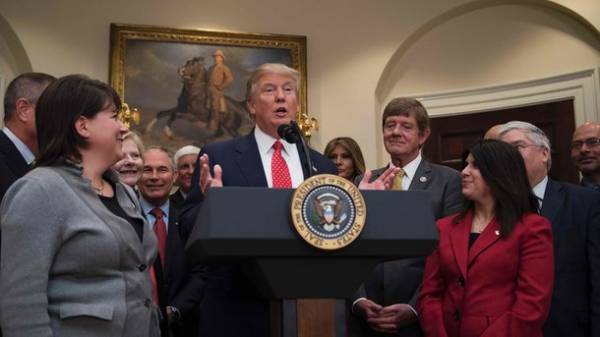 The white house today appealed to the U.S. Congress with a request to investigate the possible abuse of power by the administration of former President Barack Obama during the election campaign in 2016, according to Reuters, the TV channel "112 Ukraine".
The issue arose after March 4, President Donald trump said that Obama allegedly wiretapped his telephone conversations during the electoral campaign for the presidential election in the headquarters of the Trump Tower in new York.
White house spokesman Sean Spicer said that none of the administration officials would not comment on the situation until Congress completes its investigation.
"Reports of possibly politically motivated investigation before the elections of 2016 are very disturbing," said Spicer.
On March 4 U.S. President Donald trump said that the Obama campaign listened to its telephone conversations in the Trump Tower. "Found nothing," said trump.
March 5 the press Secretary of the Obama refuted the statement of the trump of tapping the former President of his telephone conversations.
Comments
comments