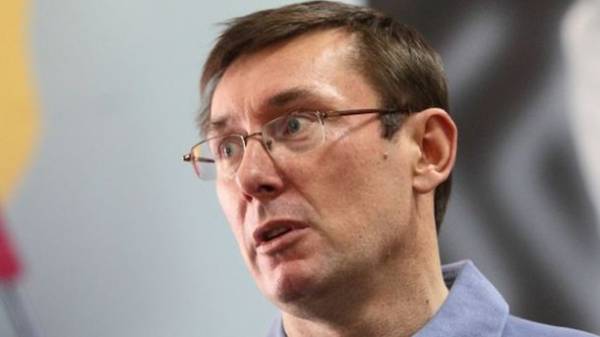 Shot today in the centre of Kyiv former Deputy of the state Duma Denis Voronenkov, gave evidence that confirmed the role of Yanukovych as a cover for Russian aggression in Ukraine. This was stated by Prosecutor General of Ukraine Yuriy Lutsenko.
"Even this shot proves that we, the investigation, was the right way. We have struck at the heart of the fears of the Kremlin and its lackeys. I want to convey to those who ordered the murder: the testimony of Mr. Boronenkov, according to the current Ukrainian legislation, will be involved in the investigation, which soon will unfold in the Ukrainian court. Even killing him won't stop his testimony," – said Lutsenko.
As reported today in Kiev in the shooting death of a former member of the Russian state Duma Denis Voronenkov, who took Ukrainian citizenship and testified against fugitive President Viktor Yanukovych.
It is known that the killer Boronenkov was arrested as a result of injuries after a shooting.
It is noteworthy that Voronenkov died on the anniversary of the death of former Russian oligarch Boris Berezovsky. President Petro Poroshenko called the killing of Boronenkov act of state terrorism by Russia.
Comments
comments