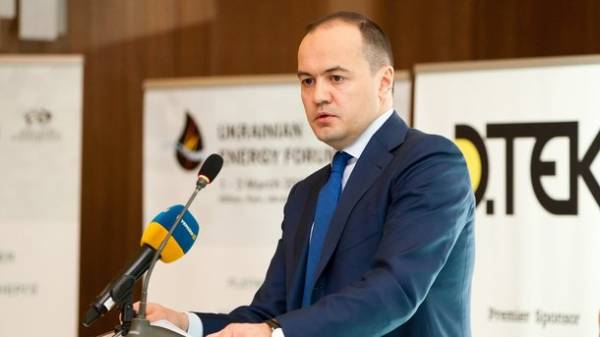 A key challenge for the industry and all energy companies – the construction of a non-volatile Ukraine. This is possible thanks to the development of "green" generation, to increase its own production of coal grade "G" and increase gas production. About Maxim Timchenko, DTEK's CEO, said in an interview with news Agency "Interfax".
"DTEK's strategy is largely built on the replacement of retired capacities for power "green generation" is the wind energy and solar energy. Today we begin the launch of our pilot project of solar power plant in Kherson region. The project is small, with only 10 megawatts, but we want to try, and I think this pilot subject to funding we will continue to expand. This is our investment in the future, a new generation," – said Timchenko.
Thus, according to the head of DTEK, in the next 20 years Ukraine will not refuse from the coal, it is show all calculations. In this regard, it is necessary to optimize thermal generation, where there is excess capacity, and point to approach the issue of construction of new clean coal units.
In addition, this year DTEK plans to increase its own production of coal of G.
"This means the concentration of our investments in two coal associations – Pavlogradugol and Dobropolyeugol. Potential production growth will be at least 2 million tons of coal," he said.
Another important area is the increase of gas production. According to Maxim Timchenko, 2016 DTEK produced 1.6 billion cubic meters of gas, which is an absolute record for all history of private gas production in Ukraine.
Comments
comments