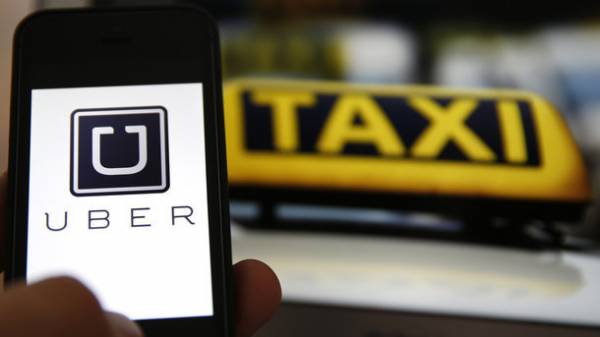 Online taxi service Uber could lead operating officer of Facebook Sheryl Sandberg (Sheryl Sandberg), the newspaper New York Post, citing people familiar with the situation sources.
Earlier Wednesday, the newspaper The New York Times citing sources said that the CEO and founder of Uber Travis Kalanick (Travis Kalanick) is leaving his post. According to the publication, on Tuesday, the five investors, Uber has demanded immediate resignation of the head of the company. Kalanick, who was in Chicago, received a letter from investors with demands for the resignation and after negotiations agreed to it. He will remain on the Board of Directors Uber.
"The Board of Directors Uber plans to offer Facebook COO Sheryl Sandberg to occupy the vacant post of head of the company. The idea to invite Sandberg is owned by a member of the Board of Directors Uber Arianna Huffington (Arianna Huffington)", — writes the edition.
A candidate for the presidency Uber is also the former head of Disney Tom Staggs (Tom Staggs). He, according to sources, has already interviewed for the position. In addition, sources said that the company may hire the former head of Yahoo! Marissa Mayer (Marissa Mayer) and the head of the CVS Helena Foulkes (Helena Foulkes). In the list of candidates can also be the head of AOL Tim Armstrong (Tim Armstrong), Turner CEO John Martin (John Martin).
"Cheryl is their first choice. But this does not mean that they will choose", — the newspaper quoted one of the sources. Representatives of Uber and Sandberg has not responded to requests from the newspaper for comment. Representative Huffington was not available for comment.
Uber ─ service transport, allowing you to order a private taxi. The company was established in 2009, its headquarters is located in San Francisco. To date, Uber services are available in more than 100 cities around the world. The company obtains from working in her taxi Commission of 20% on each call.
Comments
comments