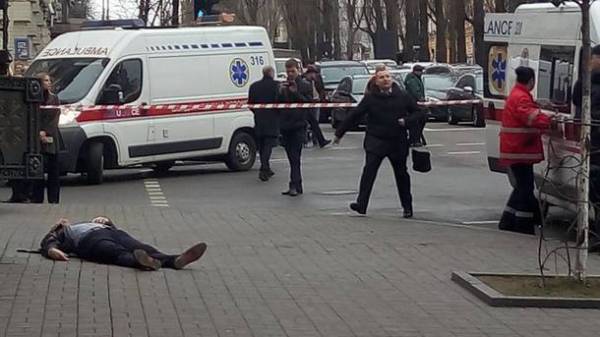 If the deceased at the hospital, the killer of former Russian state Duma Deputy Denis Boronenkov found the certificate of the participant of military operations issued by the National guard of Ukraine. About it said the source of "RBK-Ukraine" in the investigative bodies.
"When the deceased found the certificate of the participant of hostilities, issued by the National guard," said the source.
The General Prosecutor of Ukraine Yury Lutsenko warned that the authenticity was found on the killer's documents still need to install, as their presence can be a provocation.
"Will involve the whole Arsenal of lies to divert us from the obvious conclusion: today in the center of Kiev took place the massacre of a political opponent of the Kremlin, who testified against the Kremlin and against Yanukovych as their servant" – he stressed.
We will remind, earlier the Ministry of internal Affairs of Ukraine declared about the Ukrainian nationality of the killer Boronenkov.
Attacker Boronenkov died in the 17th Kyiv hospital from those obtained in the shootout wounds.
Russian politician Ilya Ponomarev suggested that the murder Boronenkov may be involved in the General of the Federal security service of Russia Oleg Feoktistov. The motive for the murder could be that the ex-MP allegedly was going to investigate corruption in Russian law enforcement.
Comments
comments