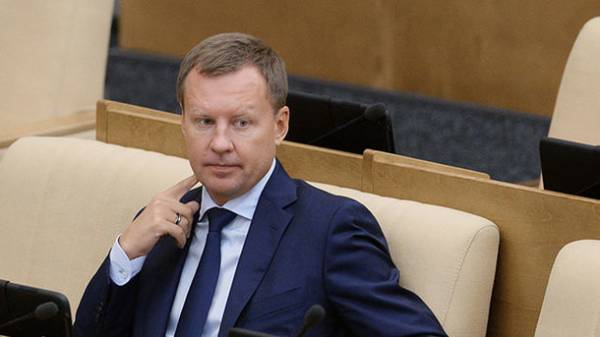 Russian politician Denis Boronenkov was not killed by a professional killer, but simply a Ukrainian, who decided to earn some money. This was told in the comment to the edition "GORDON" the former head of the Kiev police, Lieutenant-General Nikolai Poddubny.
The General doubted the professionalism of the killer and considers it a random person recruited by the Russian intelligence services.
"Of course, before there was a loud custom-made murder. However, never in my practice was that the killer was wounded at the scene. In Kiev, this just never happened. What does this mean? Boronenkov was not killed by a professional killer, and a random boy decided to earn extra money. The real killer never documents with me not answering," said Poddubny.
He does not exclude that Boronenkov could have been killed as a witness in the case of fugitive ex-President of Ukraine Viktor Yanukovych.
Recall yesterday in Kiev in the shooting death of a former member of the Russian state Duma Denis Voronenkov, who took Ukrainian citizenship and testified against fugitive President Viktor Yanukovych.
It is known that the killer Boronenkov was arrested as a result of injuries after a shooting. However, several hours later he died in hospital from his injuries.
Became known the identity of the killer. First, it turned out that he was a citizen of Ukraine, and then in the media, information surfaced that his name is Paul Parsow.
It should be noted that representatives of power structures of Ukraine and various politicians agree that Voronenkov was the victim of an "order" from the Kremlin, which made the Russian special services.
Comments
comments