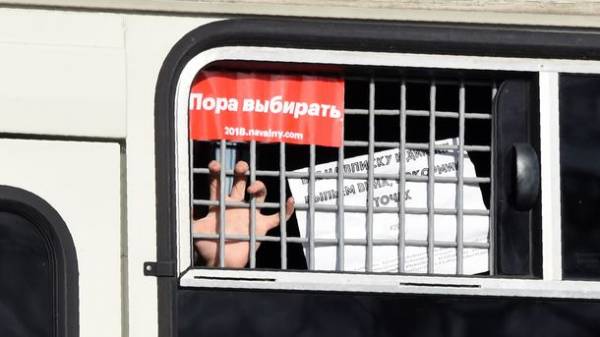 Five minors detained during mass protests in Moscow, more than four hours holding in a paddy about OVD "Hamovniki".
Meduza reported, citing the journalist of the "New News" Natalia Seibil.
The journalist managed to talk to a student at the Moscow Conservatory Daniel Pelicanos, which is in the same paddy wagon. According to her, the detainees do not even go to the toilet.
Meanwhile, the number of detainees at a protest in Moscow has increased to 800 people, reports "Rain" with reference to the OVD-info.
Most of the detainees will be drawn up administrative protocols under article 20.2 of the administrative code of Russia (violation of the established procedure of organizing or holding meetings, rallies, demonstrations, marches or picketing).
Among the detained Russian opposition leader Alexei Navalny. He will be placed under administrative arrest until the trial, which is scheduled for tomorrow.
Earlier it was reported about the arrest by the police, about 700 protesters.
Comments
comments