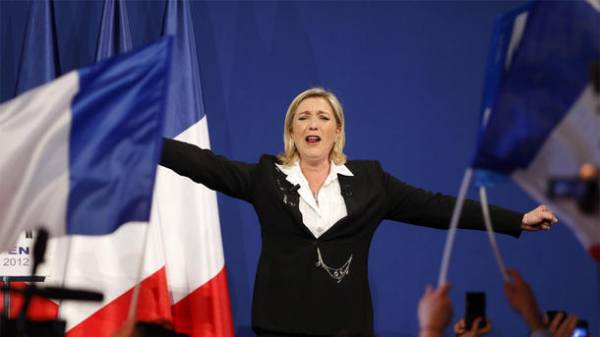 Right-wing candidate for the French presidency, marine Le Pen began his visit to Russia, reports UNN citing BBC.
In Moscow the leader of the party "national front" will meet with Russian parliamentarians.
While it is not known whether she will meet with Russian President Vladimir Putin.
This is the fourth visit of M. Le Pen to Russia in 2011.
He is preceded by two rounds of presidential elections in France – 23 April and 7 may.
As reported with reference to the party of Le Pen, she is seeking funding for the holding of presidential and then parliamentary election campaigns.
As reported, the leader of the French far-right party "national front" marine Le Pen was ahead of rivals in the first round of the presidential election if it were held next Sunday, as evidenced by the results of a survey Opinionway-Orpi.
So, Le Pen could win the first place and get 27% of votes, followed by the leader of movement "Forward" Emmanuel macron with 23% and the candidate from the party "the Republicans" françois Fillon since 18%.
Meanwhile, the poll shows that Le Pen in the second round suffered would in any case lose. So, macron ahead of it and got 60% of the vote, while Fillon could count on 55%.
Comments
comments