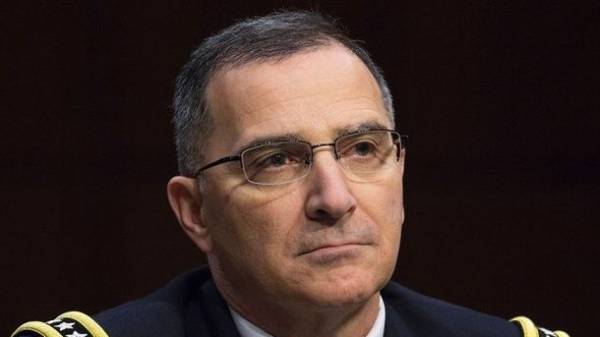 The Kremlin uses military action in Ukraine and Syria, including to test new weapons and methods of war. This was at the hearings in the Senate armed services Committee said the Supreme commander the integrated armed forces of NATO in Europe, General Curtis Scaparotti. He also called for providing Ukraine with lethal weapons, reports "Voice of America".
In response to the question of the Senator-Republican James Inhofe about whether he agrees with what the United States should provide Ukraine with lethal weapons, the Supreme commander of NATO Curtis Scaparotti said that Ukrainians face a tough fight, calling them disciplined soldiers.
"They oppose the so-called separatists, who are actually Russian puppets. Russia is supplying them with lethal weapons and also experiencing there are some new military methods. We need to strengthen the Ukrainian armed forces as much as possible," said the General, Scaparrotti.
"I'm glad to hear that you support the provision of lethal weapons to our friends in Ukraine", – said the Senator-Republican John Ernst, commenting on the response of the Supreme commander of NATO.
"It seems that we all agree," added John Ernst.
"Working with Ukraine and provides us the opportunity to test some of the things that we do. We need to provide them with early warning systems, etc., so they can withstand what do the Russian puppets" – said at a hearing of the Senate Committee on armed forces, General Curtis Scaparotti.
Earlier, Scaparotti said that the Russian army mostly based on old Soviet system, but it adapts to modern realities and demonstrates a serious progress.
Comments
comments