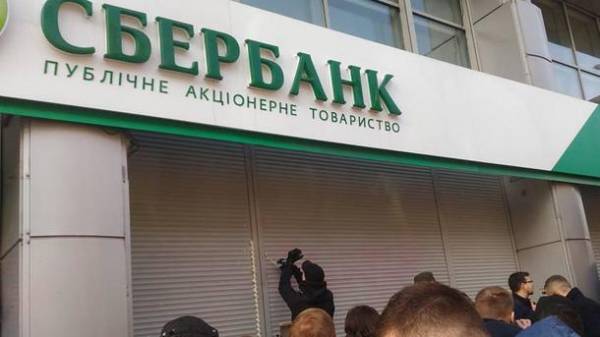 The national Bank of Ukraine (NBU) banned Ukrainian banks with Russian state capital to carry out financial operations in favor of the parent structures and their associated persons. this was stated by Deputy Chairman of the national Bank Ekaterina Rozhkova.
"The NBU with its resolution, which it published, presented some detail on the direct application of sanctions … Sanctions are not allowed to conduct any financial transactions of these banks (with Russian state capital – Ed.) in favor of parent structures of banks and related entities," – said Rozhkov.
She stressed that the sanctions, primarily aimed at protecting the interests of depositors and clients of banks with Russian state capital, the citizens and enterprises of Ukraine.
Thus, according to her, sanctions must bear a pre-emptive nature of the potential withdrawal of capital outside Ukraine.
"These sanctions do not prohibit Ukrainian banks with Russian state capital to raise capital, obtain funding from parent or related entities to perform their transactions with customers to meet all their obligations to customers," said Rozhkov.
According to her, this in no way will affect the customer service as in-country and abroad, and do not impose any restrictions on international transactions of customers.
We will remind that on March 16 the President of Ukraine Petro Poroshenko enacted NSDC decision on sanctions against the banks with Russian capital. The sanctions take effect today, March 23.
Under the sanctions were Sberbank, Ukreximbank, VTB Bank and BM VS Bank. The sanctions imply a ban on any operations in favor of the parent banks, including interbank loans, deposits, purchase of securities, prohibition of dividend payments and other operations.
Comments
comments