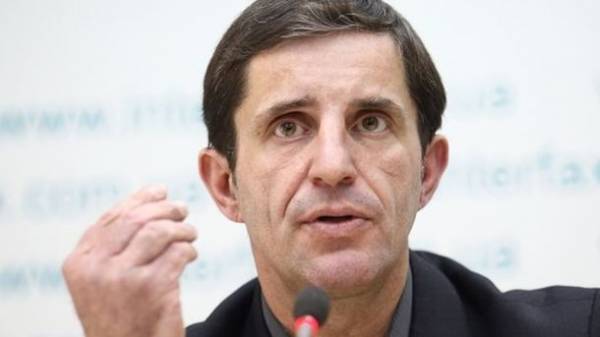 The adviser to the interior Minister Zoryan Shkiryak strongly against the performance of the Russian singer Yulia Samoilova at the Eurovision song contest in Kiev, as Russia's choice is a political provocation by the Russian side. He said this in comments to NewsOne TV channel.
He recalled that the law in Ukraine is one for all, so the disability of the singer will not affect the decision in respect of it.
"Personally, I am strongly opposed to this maiden took part in the Ukrainian Eurovision song contest. Of course, the very part of Samoilova in the competition is a political provocation on the part of the Russian Federation. She deliberately went to such action, then to try to tell the world community, they say, look, Ukraine did not allow the person with a disability. But one law for all", – said the adviser Avakov.
Shkiryak also said that due to its anti-Ukrainian position on Crimea, it is necessary to prohibit entry to Ukraine.
"Samoilova was doing it openly and publicly. Therefore, despite her disability, requires a clear and tough stance – Samoilova should not participate in "Eurovision" in Ukraine, and I am convinced that it will," said the official.
Earlier it was reported that the security Service of Ukraine has prepared a decision to ban the entry of illegally visited the occupied Russian Crimea, the Russian singer Yulia Samoilova selected to participate in the Eurovision song contest-2017.
Comments
comments