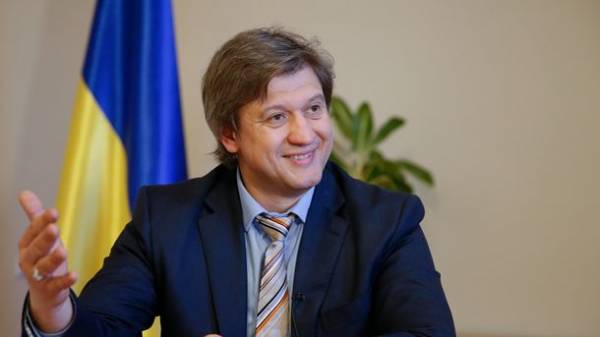 Finance Minister Alexander danyluk has not received any official documents from the Prosecutor General about the open against him in criminal proceedings on suspicion of tax evasion. I told myself danyluk.
"Any suspicion or any other official documents from the GPU or other bodies I have not received about his alleged tax evasion has learned from the press. It turns out that there are already rulings on the assessments. Innovative consider informing the audit through the press", – the Minister wrote on his page in Facebook.
Danyluk said that on Monday he had the first day of the holiday, and he has learned from the press that the Prosecutor General's office it "supposedly something suspects" and what is the ruling about his unscheduled audit of the State fiscal service (SFS).
"I really hope that this is not politically motivated and is not a revenge for what was done to block corruption schemes, to eliminate the theft of budget and inefficient use of public funds", – said the head of the Ministry of Finance.
"Vacation break for this incident is not collected. Work at the Ministry every day face enormous resistance of the system, draining", – he wrote, announcing active in the work plan September.
SEE ALSO
The GPU has opened a criminal case against Kolomoisky and Bogolyubov – Shlapak
While danyluk explains the differences between revenues and expenditures in 2010-2014, when he was head of the Coordination centre for economic reforms implementation at the presidential Administration, his work in private business in previous years and rejected all accusations of tax evasion. "All taxes on the earned my money was paid," – said danyluk.
The Minister said that the specified in the judicial determination of a house bought in the summer of 2010, when I was working in London, the BMW car X5 of edition 2008 in 2011.
As reported earlier media reports, the Prosecutor General's office suspects the Minister of Finance of Ukraine Alexander danyluk in tax evasion. This is stated in the definition of the Pechersk district court of Kyiv on July 18. The court instructed the State fiscal service (GFS) to conduct an audit of the Minister of Finance and subject to compliance with tax and currency legislation for the period 1998 to 2016.
Comments
comments