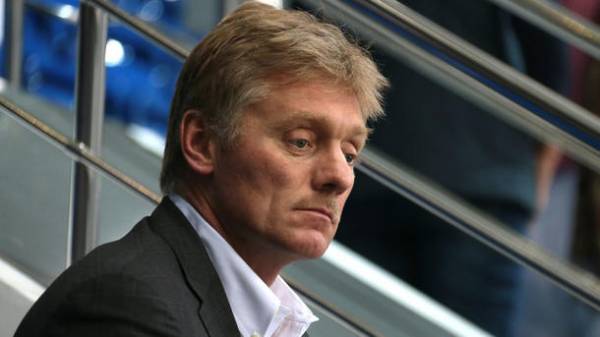 Subsidiaries of Russian banks in Ukraine are in serious danger. This was stated press Secretary of Russian President Vladimir Putin, Dmitry Peskov.
The question is whether Russian banks to remain on the Ukrainian market or to leave it, Peskov said: "Our bankers were already stated position: they act in the interests of their shareholders – they talked about work in the direction of minimizing possible damage when you try as soon as possible to leave the Ukrainian market".
According to Peskov, "now the activities of these banks (with Russian capital in Ukraine) is in grave danger."
Peskov said that in recent sanctions decisions of Kiev against the "daughters" of Russian banks "threaten not only to the subsidiaries of the Russian credit and financial organizations, but also cause serious damage to the economy of Ukraine".
Yesterday "a daughter" the Russian Sberbank in Ukraine refuted the information about its liquidation. At the same time, the head of the Board of Sberbank German Gref said that Sberbank of Russia is actively looking for ways of an exit from the Ukrainian market. Gref also said the ban on interbank transactions between the Ukrainian subsidiary Bank of "Sberbank" and the parent structure of the discriminatory decision.
We will remind that on March 16 the President of Ukraine Petro Poroshenko enacted NSDC decision on sanctions against the banks with Russian capital. The sanctions take effect today, March 23.
Under the sanctions were Sberbank, Ukreximbank, VTB Bank and BM VS Bank. The sanctions imply a ban on any operations in favor of the parent banks, including interbank loans, deposits, purchase of securities, prohibition of dividend payments and other operations.
Comments
comments