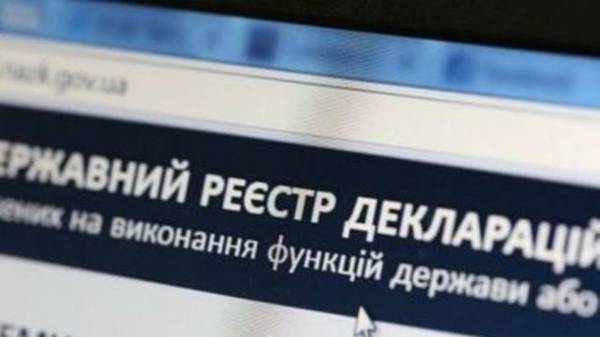 The Verkhovna Rada of Ukraine dismissed soldiers, non-commissioned officers, petty officers and squads, Junior officers from the obligation to file e-Declaration, but was obliged to submit the statements of a number of other categories.
The relevant law (No. 6172) on amendments to some laws of Ukraine regarding peculiarities of financial control of certain categories of officials supported the XXX of people's deputies at the plenary session on Thursday.
In particular, the Verkhovna Rada obliged to submit data on property and incomes of physical persons who receive funds and/or assets to anti-corruption activities, in particular, the heads of relevant governmental organizations, members of public councils under state bodies, candidates for elected office.
As you know, this option changes the rules of e-deklarirovanie offered in connection with the difficulties faced by the military rank and file, sergeants, petty officers and Junior officers in a combat zone, in the process of filing e-returns.
Comments
comments