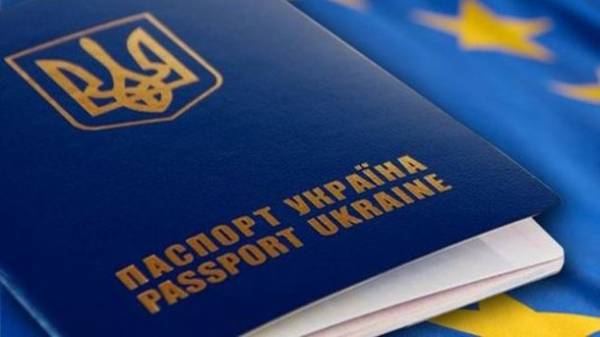 The Department of consular service of the Ministry of foreign Affairs of Ukraine assured that the agreement between Ukraine and the European Union on simplification of visas will be valid after the introduction of visa-free regime. This is stated on the official website of the Department in Facebook.
"The agreement between Ukraine and the EU on simplification of visa regime will be applied after the introduction of a visa-free regime, in particular, on the issue of visas to persons who will use the passport of the old sample," – said the Department of consular service.
Also, the Department explained that the adoption of the "bezveze" will not affect the agreement on local border traffic concluded by Ukraine with Poland, Hungary, Slovakia and Romania.
As you know, the agreement between Ukraine and the European Union on the facilitation of issuance of visas since 2008.
So, the agreement stipulates that the procedure of the simplified registration of visas available:
drivers conducting international cargo and passenger transportation;
journalists and members of the technical staff accompanying them;
participants in official exchange programs organized by municipalities;
close relatives, a spouse, children, parents, grandparents, grandchildren that are visiting Ukrainian citizens residing in the territory of the EU member States, or EU citizens;
citizens traveling to the EU for the treatment;
representatives of public organisations for the purposes of educational training seminars, conferences;
participants of international exhibitions, conferences, symposiums;
representatives of religious communities;
participants in official EU cross-border cooperation.
In addition, the agreement establishes the possibility of urgent visas (within three days) to persons residing at a considerable distance from the place of submission of visa applications (subject to the payment of urgent visa fee), as well as introduction of visa-free travel for those who use biometric service passports.
From 11 June, the Ukrainians, who are holders of biometric passports will be able to freely cross the border and visit almost any country in the European Union, plus Iceland, Liechtenstein, Norway and Switzerland which are not EU members but have signed the Schengen agreement. The state fiscal service of Ukraine (SFS) were reminded about the rules of crossing the border with Schengen area.
Comments
comments