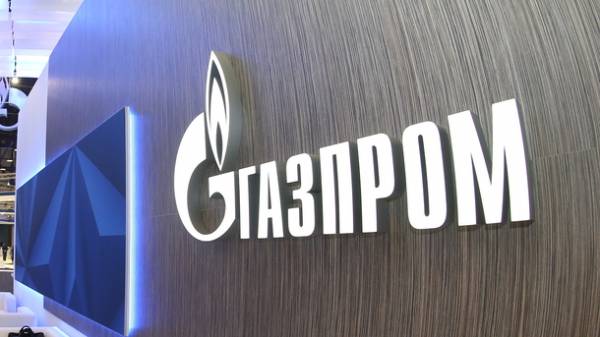 Because Gazprom is not timely paid Lithuania a fine of 36 million euros, will collect the marshals. This was announced by the representative of the competition Council (SC Lithuanian Antimonopoly service) Maria Grumbine, pass "Vedomosti".
Bailiffs have already received the SC ruling on forced collection of fines and penalties, said Grumbine.
Gazprom had until March 22 to pay a fine for violating the 2004 agreement and has not agreed to sign a deal on the exchange of gas company Lietuvos energijos gamyba (LEG, previously with Lietuvos energija).
The largest in the history of Lithuania a fine – 35,651 million euros – SK appointed "Gazprom" in October 2014, Before that, in June 2014, the UK acknowledged that by refusing to negotiate with the LEG on the agreement on the exchange of gas in 2013-2015, Gazprom has not allowed the company to sign a contract with another entity for the supply of gas, thus violating permit conditions SK from 2004 on purchase "Gazprom" 34% of the then shares of the company Lietuvos dujos.
The Vilnius district administrative court in November last year rejected the appeal of "Gazprom" about the assigned penalty. According to the court of first instance, the terms signed in 2004 a contract for the purchase of 34% stake in Lietuvos dujos was established for "Gazprom" the obligation not to create Lithuanian consumers barriers to purchase gas from other suppliers. The refusal of Gazprom to hold negotiations with Lietuvos energija, said the court, was contrary to that commitment and created the conditions for the preservation of the monopoly of Russian companies.
In early 2012, Lietuvos energija found an opportunity of purchase of fuel on more favorable conditions in Western Europe and appealed to the company "Gazprom export" with the request to allow to exchange: part of the gas, which "Gazprom export" were supplied to Poland via Belarus, would be sent to Lithuania, and Lietuvos energija would compensate for Gazprom's gas in Poland purchased in Europe, passing the Russian concern. They did not allow Lithuanian companies to buy gas from other suppliers, Gazprom has created her obstacles and violated the terms of the contract, considered the competition Council and the court of Vilnius.
Comments
comments