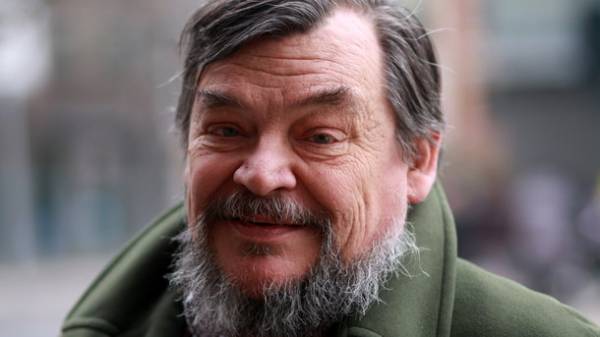 According to Ukrainian Prime Minister Volodymyr Groysman, Ukraine's economy is rising from its knees, showing slow but steady growth. The head of the Cabinet operates the figures of the fourth quarter of 2016, the results of which economic growth accelerated to 4.7%. But will the country to repeat at least the same growth at the end of the year? If the economy of forces and resources for such growth, or in the 4th quarter of last year was the ceiling? After all, according to The Economist forecasts that by 2050, Ukraine's GDP will grow by an average 1% per year, and the population reduced to 32 million people. The same population decline for Ukraine, predicts the World Bank. Complicated situation and political uncertainty on the international scene: how to behave Donald trump as the EU economy would be affected by the withdrawal of Britain, accolade whether from other EU States? All this may seriously undermine the already fragile European economy, which, in particular, dependent and Ukraine. On the other hand, Ukraine should finally get off the positions of commodity economy, starting from production of goods with high added value. According to the world-famous Norwegian economist, bestselling author of "How rich countries got rich… and why poor countries stay poor" by Eric Reinerth, even a weak industry is better than its absence. A free trade area a win-win for equally technologically developed countries, or rich countries continue to become richer and poor countries remain poor. So, according to Rainert, this occurs in the framework of the FTA EU-Ukraine: microscopic export quotas will not save the Ukrainian economy, and the export of raw materials will not last long. How Ukraine is to demonstrate the economic miracle and to revive the industry, and why the EU will not cancel quotas for export of Ukrainian products, the Norwegian economist Erik Reinert said in an interview with "Today" after the round table "the End of the free market or the new globalization. How can Ukraine be successful?" in the Verkhovna Rada.
– In your remarks You several times recalled the Marshall Plan for postwar Germany. Why, in Your opinion, the EU and the USA do not offer a similar plan for Ukraine?
This triumphalism, which was immediately after the fall of the Berlin wall actually was an ideology that shocked the world. Some time, almost all believed in him. So I really think that a lot of people said that if you just set the right prices, all countries will develop, become rich, etc. But then against it began to pile up evidence. And I think that was all are shocked, as the EU was shocked by BREXIT. The next country on the way out can be the Netherlands. So I think the EU has enough problems of their own. But, as I said, if they pursue their own interests, in their interests – rich Ukraine as a buffer to Russia area.
But, unfortunately, Ukraine for many years was forced to speak of corruption and only corruption that diverts attention. I'm not defending corruption, but you have more to talk about other things. And I believe that these allegations (from the West – Ed.) corruption was a way to punish Russia, but they punish Ukraine…. Terrible, you know, to punish all the people and make them poor.
Also You mentioned that today, the West applies to Ukraine de-facto Morgenthau Plan (a plan US Treasury Secretary Henry Morgenthau, for turning Germany into an agrarian country – Ed.). So, we are developing as an agrarian country?
– I think, you have been warned that you return to the agrarian type, Yes. And quotas (for export of Ukrainian products to the EU – Ed.) which you have provided EU, this is funny. But you have to say about the European Union. And yet they say: "We were all extremely generous, we gave you 300 MT of quotas for tomato juice…". But it is only 3% of the total volume of your production. And it's funny because these quotas have been fully used in January and February. EU to hold a carrot in front of you…
– Before the eyes of the Ukrainians…
Yes. So, you have to run for my carrots. But this carrot from the EU leads you down the wrong way down the road that makes you more poor.
– As Ukraine should speak with the EU? Maybe we should ask them about increasing the quota?
– I think the increase in quota for them is impossible. Because European politicians have chosen their own farmers, but not the Ukrainian farmers. So I think Ukraine should take this as a lost game. The EU will never do something that could hit their agriculture. So what they will give in the form of quotas Ukraine will be purely symbolic. So you have to look at it and say, "Hey, you weren't fair you never were going to give us so large quotas, which would allow us to become rich, because then you are not selected. Your farmers will pour tomatoes before parliaments in Madrid and Paris." So stop thinking about what they think. Ukraine must understand that this (increase quotas – Ed.) not going to happen. And if this does not happen, there must be an alternative. And the alternative is to rebuild manufacturing.
– That is, to carry out reindustrialization…
– Yes, reindustrialization. You have to understand that European politicians choose the Europeans. And they will never go against their farmers.
– According to the Prime Minister of Ukraine Vladimir Groisman, the growth of the economy in the 4th quarter was 4.7%. Can we say that Ukraine is gradually emerging from the crisis?
– I think it is still too early to judge. When we look at pensions, production, trade… I Think when you have had a devaluation, the trade deficit declined, but now he rises again. But I don't know the details.
– Which sector of the Ukrainian economy should be the focus of our attention? We have to develop in the first place?
– I think the first priority should be to preserve what still exists. Industry, which "died", it is very difficult to resurrect. For example, the Americans discovered that the United States has no business producing knives, forks, spoons. But we can always say, "Oh, well it's all done in China!". But then all the innovations will also go to China. And then the industry will "die" and go away, and it will be very difficult to resurrect. So I think that you need to preserve what still exists, to understand which companies still exist and do something like the above example (spoons, forks, knives – Ed.) export duty on the metal. If these companies produce the steel if they still exist, then let's try to keep them alive. And? at the same time? let's try to increase the value of tomatoes. Stop wheat export cheap and import expensive spaghetti, which is made from your own wheat.
IMF recommends Ukraine to reform the pension system. Yet the Ukrainian authorities say that the reform does not foresee raising the retirement age. But we are all aware that in the long term is inevitable, isn't it?
In developed countries people are living longer. And this is a problem for many countries, as Italy and others, where the retirement age is very low. To Ukrainian issues you need to add a demographic problem. "Baby boom" grows older. Therefore, a smaller and smaller number of employees must contain an increasingly greater number of people of retirement age. So Yes, I'm afraid it is logical that the retirement age should be raised. In Norway it is 67 years and many choose to work even longer if they have an interesting job and they pay well.
– What can we expect after the election Donald trump President of the United States? Your forecasts of the economic situation in the US and the EU?
– I believe that the EU economy suffered from lower demand, which resulted in the austerity policies pursued by the present government, at a time when the economy needs more demand. I think that wages need to increase, as a consequence, will increase purchasing power. So we have to come out and say that if we're in a recession and people are unemployed, we will get people to dig ditches to pay them for it, in the words of Keynes (English economist John Meinrad Keynes – Ed.). Do so that people were employed. As for US, we have to expect the unexpected. And this is very important for Ukraine, because now the world has discovered that American workers are getting poorer and poorer. And that's what the American elite ignored. But Trump managed to get their voices. Though he says he's going to cut their welfare (elite Ed.) and it is likely that he will do it. And this is the great dilemma: why do people vote against their own interests?
We are all trying to understand, should we expect any new wave of economic crisis, when trump is the President of the United States?
– What you get is what happened after the crisis in 1929, when countries become more self-sufficient. And that's good. In some extent, good. Keynes, in 1933 wrote an article called "national self-sufficiency" and that, I think that's where we come back (in the article, Keynes expressed disappointment in the reforms of Stalin: socialism seizes power, to achieve economic feasibility, but seized power, doing everything that is economically feasible – Ed.). He said that culture and tourism needs to be international, but let the production as possible, to be a national and, above all, let Finance be national. This Keynes-1933: I think that's where we come in. This is the end of extremely rapid globalization, which began with the fall of the Berlin wall. This has happened before. Already in the 19th century was the era of globalization, which ended around 1900. And she stopped again in the 1930s. So all this is not new. We rediscovered for ourselves the political strategies that had worked previously.
Source title photo no.wikipedia.org
Comments
comments