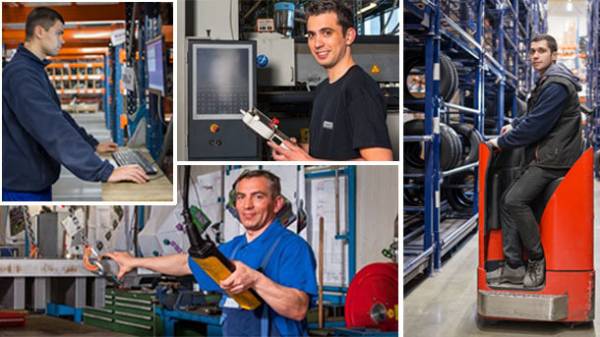 Poland, in view of the demand for techspecialist and higher earnings becomes more attractive for labour migration of Ukrainians. "Today" publishes the interview with Tomasz Dudek, operations Director of the employment Agency OTTO Work Force Polskaon how to legally work in Poland and what can the Ukrainians
— How many Ukrainians are working in Poland? Vacancies at all enough?
— In 2016 there were about 1.3 million invitations, of which 13 000 our Agency. Only through our daily go to work about 2,500 Ukrainians. And, to be honest, Poland is ready to accept more. Large companies start their businesses in Poland and need professionals. Therefore, a growing need for expertise and the number of vacancies.
— What are your salary expectations?
The narrower the specialty, and the greater the responsibility, the higher the payment. The minimum bet is 2000 PLN per month "dirty" for short-term employment contract. Processing, work on the weekend or at night are charged additionally and at a higher rate, so Ukrainians often want to take overtime, night shifts and work on Catholic holidays. If we are talking about civilian employment agreement, the minimum rate is 13 zloties per hour net.
— Is it possible, after working in Poland, to go to work in Western Europe?
— Today against the Ukrainians the most loyal labour legislation among the EU countries only in Poland. Therefore, we as a Dutch company, which has more than 17 years of experience in the European market, we can offer jobs only in Poland. Although, in our database there are jobs in Germany, and the Netherlands, where every day thanks to our firm go to work about 15 thousand employees. But Ukraine is not part of the EU, therefore there are limits to formal employment. Therefore recommend to be vigilant and remember that while the "green light" was given only to Poland.
— Where a worker from Ukraine will live and how to get to work?
— Housing can be fully or partially paid, depending on the job. OTTO has quality standards of housing for workers, which we provide. Often, employees are conveying, but sometimes they Lodge and is within walking distance to the place of work. Those who came with families with children and for a long time, often rent an apartment and do not use the housing from the Agency.
— If you start with a very simple work, are there any prospects?
— You can get training and move on to more skilled work. There are many examples. In addition, we help to employ families in the same enterprise.
If the employer and employee suit each other, the Agency is committed to ensuring that the annual work permit. Having lived in Poland for 3 months or more, with an official residence permit and a permanent job, you can apply for registration of temporary residence permit (issued for 1-3 years, it is possible to work in Poland without having to travel to Ukraine for the new work visa, as well as to visit Schengen countries).
— Is it necessary to learn Polish?
— There are many jobs where language is not required. But as in all enterprises the poles, the language proficiency at least at the household level will help you to perform well their work. And will be an added advantage for career development, if you want to go for a promotion. And many companies and labels are duplicated in two languages.
Learn more about job openings in Poland:
by phone: +38(067) 3732877, +38(067) 6742932
on the website: https://www.ottoworkforce.com.ua
in SOC.networks: https://www.facebook.com/OTTOUkraina/?fref=ts
Comments
comments